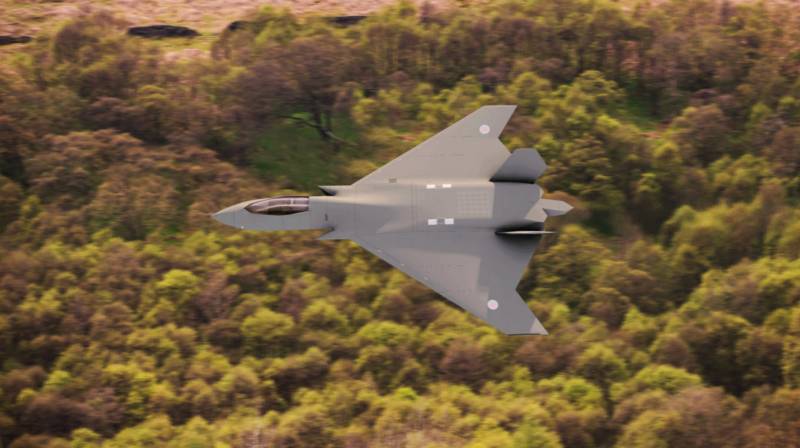 Britain continues to work on a sixth generation fighter. This is despite the fact that the United Kingdom Air Force does not have a fifth generation fighter of its own design. There is an American F-35, in the creation of which British companies took part to a certain extent.
The sixth generation multipurpose combat aircraft is being developed by TeamTempest. This team showed another image of a combat vehicle under development.
The company notes that the development is carried out with the participation of 70 representatives of the military-industrial industry, each of which makes a certain contribution to the "development of the Royal Air Force."
Some of the project participants have been named: BAE Systems, Leonardo, Rolls Royce, MBDA, Spirit AeroSystems.
Chief Marshal
aviation
Michael Wigston:
Team Tempest takes a revolutionary approach to collaboration, engaging with academia, companies of all sizes, bringing leading innovators to this work. That is why Britain remains at the forefront of the development of combat aviation.
It was confirmed that the British sixth generation aircraft is implementing the concept of a flat nozzle. To reduce visibility, the air intakes are made with the front part sloping towards the fuselage. The vertical tail assembly is a pentagonal structure with a front bevel of more than 60 degrees (from the fuselage).
It is planned that all weapons of the 6th generation fighter from TeamTempest will be carried in the internal compartments, and its control will be largely carried out through an artificial intelligence system.
It has not yet been announced when such aircraft will be put into service with the British Air Force.