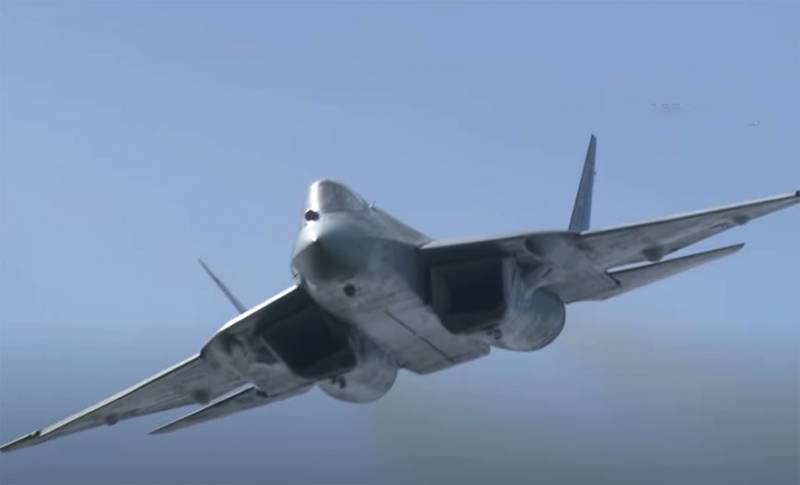 India again decided to discuss the question of how the country should be in a situation where there is still no clear plan for obtaining a fifth generation fighter in the coming years. The shortest period after which the Indian Air Force will be able to receive a 5th generation fighter is 12 years. During just such a period, India is going to develop and put into production its own combat aircraft as part of a hypothetical AMCA project. But, as noted by Indian experts, 12 years is not a realistic period. They predict that the AMCA will begin to enter the troops no earlier than 2035.
Indian critics of this approach to fleet renewal say the timing is unacceptable:
15 years of waiting for a fifth generation fighter at a time when the Chinese Air Force already has dozens of such fighters is an unacceptable option.
Against this background, an article by the columnist Mansidj Astkhany is published, who tries to compare the characteristics of the Russian Su-57 with the Chinese J-20.
Recall that earlier India withdrew from the agreement with Russia on the development of the FGFA fighter. Russia continued the project alone and eventually created the new generation Su-57 fighter.
Mansij Astkhan:
The only customer of the Su-57 today is the Russian Ministry of Defense. They ordered 76 of these aircraft until 2028. But this is for now
The aircraft, as noted, has a lot of problems, but what distinguishes it in an advantageous way is its incredible maneuverability, as well as the ability to carry a hypersonic missile
weapon
.
According to a military expert, the Chinese plane has an advantage in stealth, but there are still problems with its maneuverability.
In India, they note that, in fact, the Chinese J-20 also has problems with stealth. The Indian Air Force has already detected the J-20 at least twice using the radars of the fourth generation Su-30MKI aircraft.
In India:
The Su-57 has an advantage over the Chinese J-20 fighter, even if the aircraft is equipped with first stage engines. But already now Russia is preparing to equip the Su-57 with more powerful engines.
Thus, there are experts in India who openly make it clear to the authorities that they clearly made a mistake by withdrawing from the FGFA joint program with Russia.