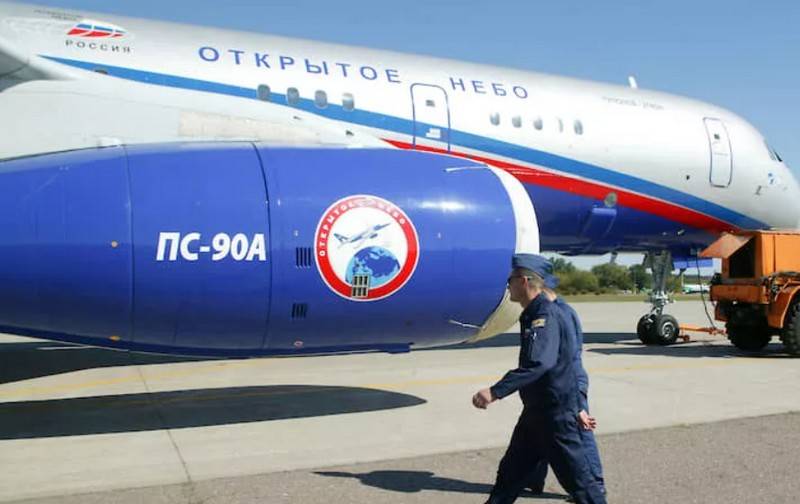 Russia demanded that the remaining parties to the Open Skies Treaty (OON) maintain the confidentiality of the data received and not transfer them to the United States, which had withdrawn from the Treaty. This was stated by the Russian delegation at the talks in Vienna.
The Russian delegation at the talks on military security and arms control demanded from the remaining OON members a written confirmation of the guarantee of the confidentiality of the data obtained during the observation flights.
Speaking at the final meeting, the representatives of Russia again drew attention to the problem of protecting data obtained during observation flights and recalled that the United States withdrew from the Treaty and should not receive this data.
In the context of the US withdrawal from the DON, participants are required to confirm in writing a commitment to guarantee their confidentiality
- said in the statement of the Russian delegation.
Recall that the US President Donald Trump announced the withdrawal of the United States from the Open Skies Treaty in May, saying that "it is outdated." On May 22, the head of the US State Department, Mike Pompeo, announced that the United States would leave the treaty in six months; on November 22, Washington finally withdrew from the treaty.
The Russian Foreign Ministry warned back in November that Russia would take tough measures against those countries that, remaining in the Open Skies Treaty, would transmit the information they received to the United States. According to information received by Moscow, the United States, having withdrawn from the treaty, is forcing the allies to sign an agreement on the transfer of data received by these countries during flights over Russia.
(...) Washington is playing an unscrupulous undercover game and is demanding that the allies sign documents according to which they will transfer to the United States the materials of their observation flights over Russia. (US) Demands Europeans Deny Russia Observation Flights Over American Military Objects In Europe
- said the head of the Russian delegation at the Vienna talks, Konstantin Gavrilov.