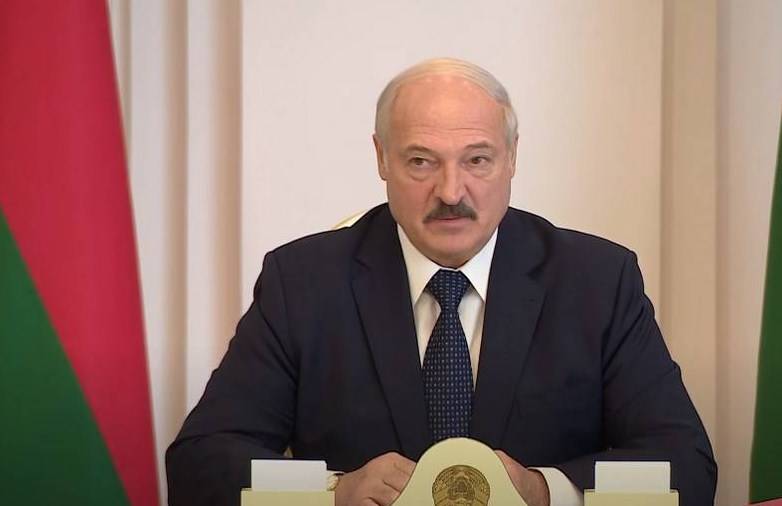 The Maidan scenario in Belarus proved to be ineffective: Alexander Lukashenko turned out to be a much tougher nut to crack than his Ukrainian former colleague Viktor Yanukovych, and the Belarusian opposition had less strength than Ukrainian nationalists and Westernizers. Relying on the unconditional support of the Belarusian security forces, "but father" practically sorted out the protests in Minsk and other cities of the country. The intensity of passions subsided, and now it is already clear that Lukashenka has retained power, but for how long and how can Belarus develop further?
No matter how strong the ruler was Alexander Grigorievich, but the years take their toll. Like all of us, the "father" is not getting younger, which means that sooner or later, he will have to think about a successor, about who to transfer power to.
Actually, Belarus now has two paths - with Russia or against Russia. It is unlikely that the new head of state will succeed in maintaining an autonomous "father's course": neither Moscow nor the West will allow this. Therefore, the events in the republic can only be called a dress rehearsal of the upheavals that may await it after Lukashenka leaves the presidency.
It is clear that the pro-Western opposition will not stop its activity and will not reduce, if only for reasons of the need to work off the funds that were spent on it. But they also lack real opportunities to change the political system in Belarus, as the events of the summer and autumn of 2020 showed.
Therefore, the development of events in the near future will most likely look as follows: opposition leaders are in exile, continue their information policy against Lukashenka, and their electorate in Belarus itself periodically holds regular pickets and rallies without any clear result. But for a more distant future, there may be a different forecast: Lukashenka leaves the post of head of state either of his own free will or for physical reasons, and then the West tries to push its own person to the presidency in the republic.
It is not at all necessary that it will be a representative of the opposition. Most likely, they will look for a "weak link" in the team of Lukashenka himself, as was the case in other countries where "orange revolutions" or civil wars took place. Take the example of the same Ukraine: most of the generals and senior officers of the armed forces, security services, and internal affairs bodies remained at their posts and acted in the interests of the new government, no less zealously than they had previously served Yanukovych and their own interests.
In Belarus, the siloviki are from a slightly different test, but this does not mean that there is no certain circle of people ready to reformat the country's policy. The USA, Poland, Lithuania will make every effort to unite street opposition and unstable officials into a single fist. And here it is very important how Russia will show itself, whether it will allow replacing Lukashenka with a person whose policy can make a "western turn" or not.
The loss of Belarus could become a very serious problem for Russia, and it is in Moscow's interests to prevent such a development of events. It is already worth looking for those people surrounded by Lukashenka who could follow a pro-Russian course and maintain friendly relations with Russia.
The only problem is that there are not so many strong personalities in the environment of the "father": like other authoritarian rulers, for years he cleaned the ruling elite from potential rivals, hoping that one of his sons would be the successor. But the latter option seems, if not fantastic, then short-lived, which requires relying on other political figures, and in their absence - to grow them "from scratch."