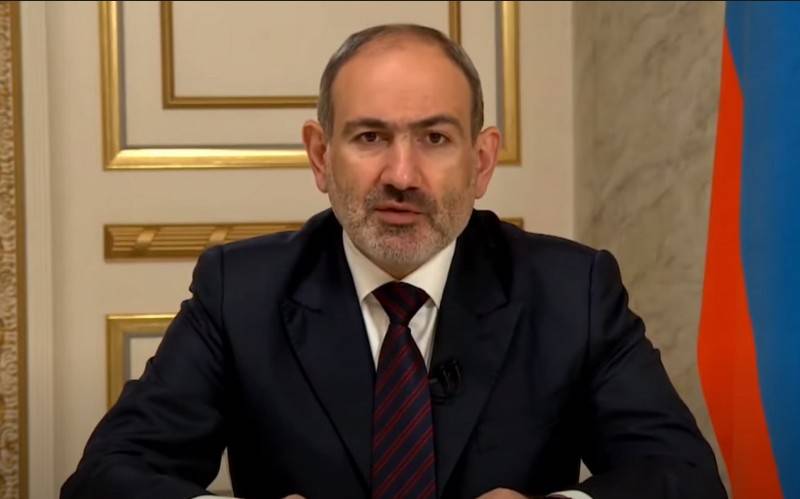 Armenian Prime Minister Nikol Pashinyan accused Azerbaijan of escalating hostilities and devaluing the activities of Russian peacekeepers on the territory of Nagorno-Karabakh. He wrote about this on his Facebook page.
The Armenian Prime Minister noted that the offensive actions of the Azerbaijani army, undertaken in the Hadrut region of Nagorno-Karabakh, are aimed, among other things, at devaluing the activities of the peacekeeping mission of the Russian Federation. According to him, Baku took advantage of the fact that the Russian peacekeepers were not deployed in the area of ​​the villages of Khin Takher and Khtsaberd of the Hadrut region and attacked them.
Azerbaijan's actions are clearly provocative, but they are also aimed at devaluing the activities of the Russian peacekeeping mission in Artsakh. They want to show that peacekeepers are not able to stop provocative actions. The fate of the villages of Khtsaberd and Khin Taher is the first serious test for the Russian peacekeepers
- declared Pashinyan.
The Armenian prime minister said that the area of ​​responsibility of the Russian peacekeepers includes the outskirts of the villages of Khtsaberd and Takhavart, so they must ensure that the status of the territory conforms to the provisions of the November 9 trilateral statement.
The Gadrut region is completely under the control of Baku, but two villages are under the control of the Armenian forces. In the evening of December 12, Yerevan announced the beginning of an offensive by the Azerbaijani military in the area. As a result of the clash, Armenia has six wounded, Azerbaijan has wounded and dead.