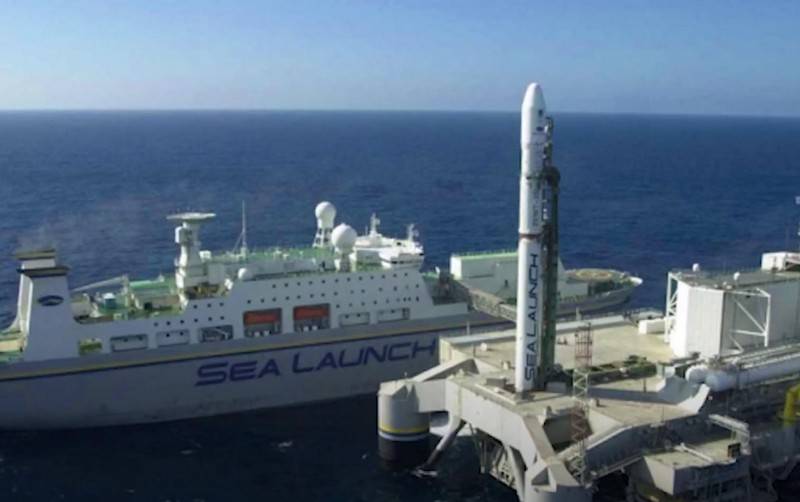 The modernization of the Sea Launch floating cosmodrome is planned to be undertaken by a Russian enterprise, a developer of on-board automatic control and navigation systems, which is part of the State Atomic Energy Corporation Rosatom
aviation
and spacecraft of the FSUE "Moscow Experimental Design Bureau" Mars ", the official publication of the Russian nuclear industry newspaper" Strana Rosatom "reports.
Mars intends to modernize the Sea Launch floating cosmodrome, now the design bureau employees are conducting an examination on this topic
- writes the edition, without giving other details.
The newspaper notes that the volume of costs for the restoration of the complex is not yet clear. Earlier, specialists of the S7 group of companies, which own the cosmodrome, estimated the costs of restoring launches from the Sea Launch floating cosmodrome at 29 billion rubles, Deputy Prime Minister Borisov at 35 billion, and Rosatom at 84 billion rubles in 2020 prices, or RUB 91 billion in projected inflation-adjusted prices.
The Sea Launch floating spaceport consists of the Odyssey floating launch platform and the command vessel. At present, Sea Launch is at the Slavyansk Shipyard, awaiting the start of restoration work.
The cosmodrome has not been used since 2014, when the last rocket was launched, since Russia has ceased to supply Ukraine with components for the production of the Zenit-3SL rocket, the only one adapted for launch from a sea-based cosmodrome.