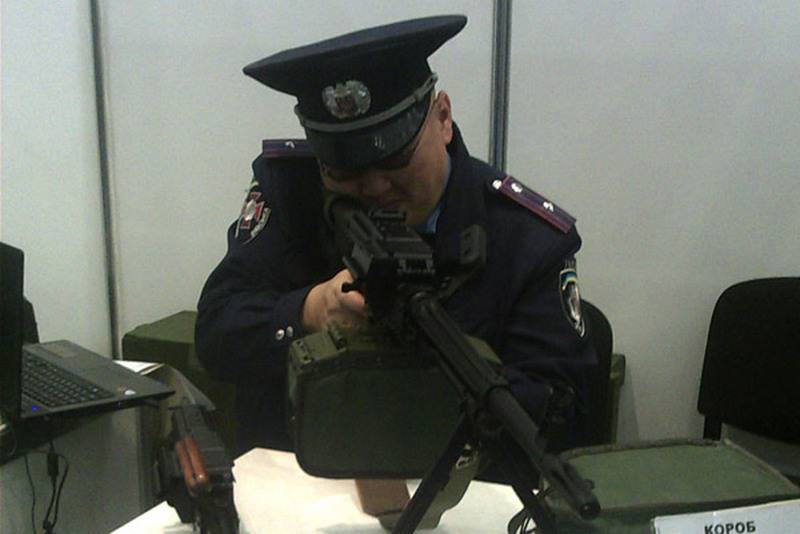 Ukraine tried to supply Turkey with a batch of defective KUM-7,62 mm machine guns. In this regard, the Kiev plant "Kuznitsa na Rybalsky" (the former Lenin smithy) was put on trial, and the company "Ukrspetsexport" is demanding damages from the plant in the amount of 38,7 million hryvnias (1,38 million dollars).
According to the Ukrainian media, in 2018 Ukrspetsexport acted as an intermediary between PJSC Kuznitsa na Rybalskiy and the Turkish company KBAT ITHALAT IHRACAT PROJE TASIMACILIK INSAAT BILISIM ELEKROMEKANIK and on its own behalf signed a contract for the supply of machine guns KM-7,62 trunks), spare parts and accessories produced by a Ukrainian enterprise.
However, after testing the delivered machine guns, the Turkish side tore up the contract, since the delivered
weapon
turned out to be defective. The plant accused Ukroboronservis of disrupting, since only the machine guns themselves and their components were manufactured at the enterprise, and the barrels to which there were claims were manufactured at another enterprise and supplied by Ukroboronexport.
The plaintiff provided the barrels in two lots, 248 pieces and 925 pieces (1173 pieces in total), instead of the required 2800 pieces, of which, moreover, 90% were defective. At the same time, according to the defendant's assertions, it is impossible to conduct a technical inspection of manufactured machine guns without barrels.
- writes Diana Mihailova.
However, representatives of "special export" provided an act that some of the machine guns, even without barrels, were already second-hand, with damage and scratches and of different colors.
It is not yet clear how the dispute will end, but it can already be stated that the production of defective military products in Ukraine is becoming enormous.
KUM-7,62 ("modernized Ukrainian mule-gun") - a variant of the Soviet PKM machine gun with a Weaver aiming bar mounted on the receiver and a modified trigger guard. Also, instead of the standard metal box of the cartridge strip, a lightweight box made of synthetic fabric is used. The modernization was developed by the Kiev plant "Mayak".