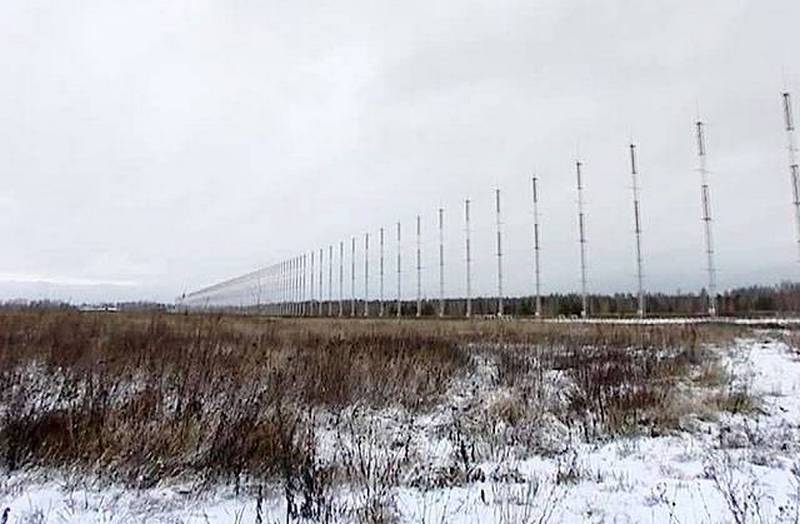 New over-the-horizon radars, which will detect air targets thousands of kilometers from the Russian borders, will be deployed in the southern and eastern directions. This is reported by the Ministry of Defense.
The plans for the development of the Russian system of over-the-horizon stations in the near future envisage expanding the capabilities of airspace control in the Southern and Eastern strategic aerospace directions
- said in a statement.
Major General Andrei Koban, head of the radio-technical troops (RTV) of the Russian Aerospace Forces, told the Krasnaya Zvezda newspaper that the first node of a unified over-the-horizon radar reconnaissance network has been formed in Russia.
Currently, the first node of the unified over-the-horizon radar reconnaissance network has been formed. The capabilities of the station ("Container - approx.) Allow you to control the airspace of Eastern and most of Western and Northern Europe, a number of countries in the Middle East region, including Syria.
- declared the general.
According to him, the possibility of covering the "Container" radar station in the Arctic direction is currently being studied; in the near future, it is planned to cover the south and east of Russia with over-the-horizon stations.
Currently, only one over-the-horizon 29B6 "Container" type radar is being built on alert. The receiving complex of the station is located in Mordovia near the settlement of Kovylkino, and the transmitter of the station is located in the Nizhny Novgorod region. The radar monitors the airspace over Europe to great depths.
Radars are designed to detect all types of aerodynamic targets, including airplanes, cruise missiles, hypersonic aircraft and so on. "Container" is able to control flights of any air targets at a distance of about 3 thousand kilometers in the sector 240 degrees. A radar can simultaneously track over 5 of thousands of airborne objects of various types, including small ones.