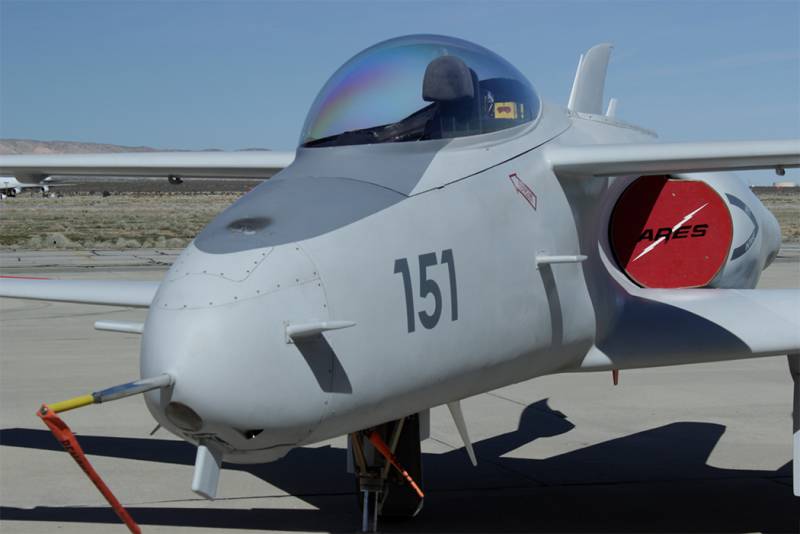 The American company Scaled Composites is known for its original products that attract the attention of the military and intelligence specialists. Last week one of the creations of the company's engineers was seen over the Mojave Desert - a small jet Ares, which flew accompanied by Model 401 aircraft, called the "sons of Ares."
Tyler Rogoway writes about this in an article published yesterday by the American edition of The Drive.
So in the United States, a promising jet aircraft was tested. He was spotted near the Mojave Air Force Base, where the Scaled Composites are based. The plane attracted attention with its mirrored metal coating and an unusual antenna resembling a "barcode".
Presumably Ares and his "sons" are involved in testing reflective coatings. It is possible that the ability of air objects to reflect waves of certain lengths, primarily of the visible range, is being tested. But why? The version of the American press about the purpose of using a special reflective coating is that it is applied to a "mirror plane" to reflect the beams of combat lasers. It should be reminded that the RF Armed Forces are armed with the Peresvet laser combat complex. Similar complexes are being developed in the USA and China.
Scaled Composites' Ares was created about three decades ago as an experimental test platform.