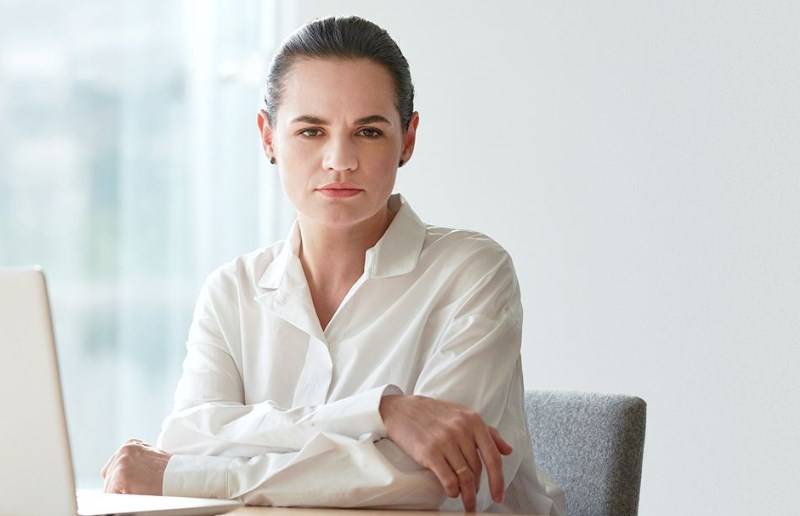 Representative of the Belarusian opposition Svetlana Tikhanovskaya, who is now in exile, reproaches European leaders for being overly cautious with a constant glance at Russia. They actively express support and concern to the opposition, but are unable to somehow influence the situation in Belarus.
This opinion was expressed by Tikhanovskaya in an interview with the American magazine The New Yorker. The conversation with the former presidential candidate was published this Sunday.
When I was an ordinary person, I thought European leaders were strong, I thought that they would definitely do something.
- Tikhanovskaya told the US press.
Now she is disappointed that Europe is unable to give the opposition anything other than moral support. Even her proposal to impose sanctions against her own country is going too hard:
We have been working on the introduction of economic sanctions for several months now, and all this is so slow and complicated.
Tikhanovskaya noted that it is customary in her family to be grateful. Over time, she realized that one should not thank for a simple expression of concern, but should begin to demand concrete actions from European leaders.
She said in an interview that now she signs herself in the documents as "the leader of democratic Belarus".
I decided not to call myself the president-elect because I feel that I have no moral right to do so.
- she said.
In general, in an interview with the American press, Tikhanovskaya expressed her obvious disappointment with the European "partners". Let us remind you that she continues to live in Lithuania.