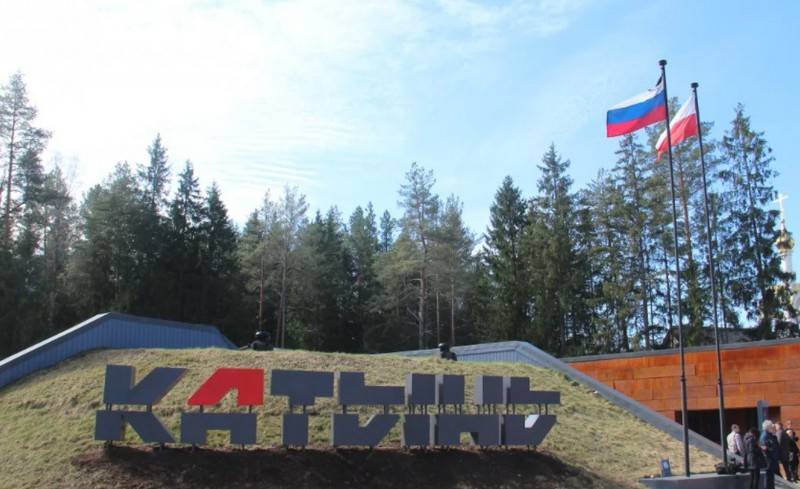 In Russia, certain forces deny facts related to the Katyn crime, hiding behind slogans of restoration
historical
truth. This is being done by the Russian Military Historical Society (RVIO), acting at the behest of the Kremlin. Maciej Vyrva, an employee of the Center for Polish-Russian Dialogue and Accord, said this in an interview with Polskie Radio.
According to Vyrva, the Russian authorities deny the fact that the Soviet NKVD shot Polish prisoners of war. As an example, he cites the story of a memorial plaque erected in 1991 at the initiative of the Memorial Society and dedicated to the victims of Stalin's repressions. The inscription on the Katyn board was made in two languages. The text read: "In memory of the Poles from the Ostashkov camp who were killed by the NKVD in Kalinin." The board existed until 2020, and was dismantled in May.
The dismantling of the memorial plaque was initiated by the "Communists of Russia", who declared that it was illegal to find the plaque dedicated to Polish prisoners of war. The prosecutor's office found no evidence that the Poles were shot in this building and made a decision to remove the plaque.
According to a Polish employee of the Center, those involved in the dismantling of the memorial plaque are members of the Russian Military Historical Society, as well as the National Liberation Movement, a pro-Kremlin nationalist organization. Officially, the Kremlin does not deny the shooting of Polish prisoners of war, but those who hold the point of view that there was no shooting, the authorities support.
It seems that the people behind all this are not acting independently. Nobody in Russia would do such things without support. Part of the Russian leadership must be somehow connected with this
- says Polskie Radio.
The Russian military-historical society is closely connected with the power structures, - adds Vyrva, - it was created in 2012 by the decree of Vladimir Putin, it is led by Vladimir Medinsky, an adviser to the Russian president.
(...) They argue that there was no Katyn crime, and even if it did, it was committed by the Germans, who shifted responsibility onto the USSR, and the whole world began to repeat their lies. The collected documents, eyewitness accounts, the results of exhumation works, in the end, the conclusions of the Russian prosecutor's office, unequivocally testifying to the committed crime, contradict this deceitful concept
- he emphasizes.
According to him, members of the "Memorial" society, who reacted negatively to the dismantling of memorial plaques, are trying to restore historical justice. They collect signatures in support of the restoration of the boards, and also spread the true story that Polish prisoners of war were shot by Soviet special services, and not the Germans, as the RVIO claims.