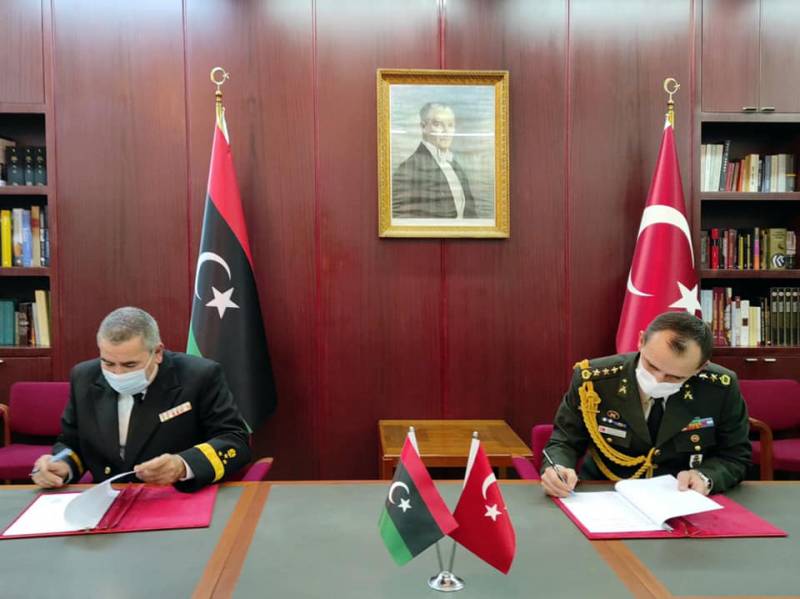 The Egyptian information service "El-Balad" cites the statement of the representative of the Committee on Defense and National Security of the Egyptian Parliament, Ahmed al-Awadi, regarding the events in Libya, neighboring Egypt. According to the Egyptian parliamentarian, what is happening in Libya is an undoubted threat to the national security of Egypt.
Ahmed al-Awadi:
The Turkish military presence in Libya increases the threat to Egypt. And we view neighboring Libya as a natural extension of the Egyptian national security space.
According to the Egyptian MP, the country's armed forces "are watching Turkish drones take off from the Misrata area."
Ahmed al-Awadi:
We support a political settlement in Libya. But such a settlement is impossible in the event of a foreign military presence. And there is such a presence.
The Egyptian MP said that this kind of concern is expressed not only by Cairo, but also, for example, by Paris.
Egyptian parliamentarian:
France is making every effort to put an end to the dispute between Turkey and Libya and the interference of any foreign state in the affairs of another country, which hinders its stability.
It should be emphasized that on December 12, Turkish attack drones appeared in the skies over Sirte. Sirte is a kind of city of division of the Medzhu PNS Sarraj and the forces of LNA Haftar.
Earlier in Egypt, it was said that if Sirte is taken by pro-Turkish forces and the army of the PNS (National Consensus Government) moves eastward, then in Cairo an order will be given to send troops to Libya. It was the appearance of Turkish attack UAVs in the skies over Sirte that provoked a reaction from Egypt, including the reaction of Ahmed al-Awadi, who recalled the "red lines" in Libya.
And just a few hours ago in Tripoli, several agreements on cooperation were signed between the Libyan Defense Ministry (from the PNS Faiz Sarraj) and the command of the Turkish Navy.