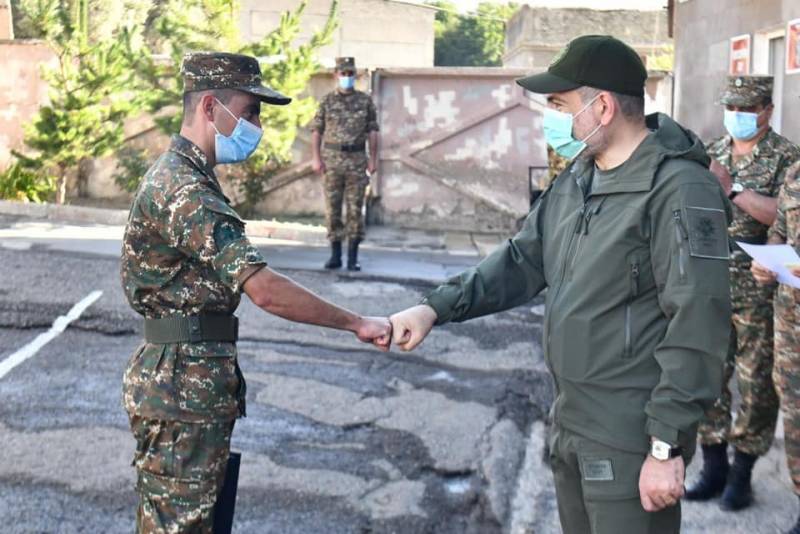 In Armenia, material is being discussed, which has appeared in the media and media and concerning the statements of the Prime Minister, made, allegedly, during a meeting of the National Security Council of the republic. This meeting was dedicated to the clash in the Hadrut region (December 12), during which several Armenian soldiers were wounded.
Let us remind you that Azerbaijan announced the conduct of an "anti-terrorist" operation, and Armenian President Armen Sarkissian accused Azerbaijan of violating the ceasefire regime and seizing the village of Khin Takher.
Armenian media and the Telegram channel Mediaport write that during the meeting of the Security Council, Prime Minister Nikol Pashinyan, commenting on the situation with the battle, noted that not only the Azerbaijani military, but also the Turks took part in the attack on the settlements of Khin Taher and Khtsaberd.
At the same time, the Armenian Prime Minister stated that it is necessary "to improve relations with Ankara and Baku, to find common ground."
Sources write that during his speech, Pashinyan said that information attacks had intensified against him, and also added that he was not going to resign and was "always ready to appear before the people's court."
The aforementioned Telegram channel states that Pashinyan was asked at the Security Council what measures should be taken in connection with the events of December 12. To this, the Prime Minister of Armenia, according to the source, said that "forceful measures cannot be taken, since the Azerbaijani army is now stronger."
The press secretariat of the Armenian prime minister has not yet commented on these publications.