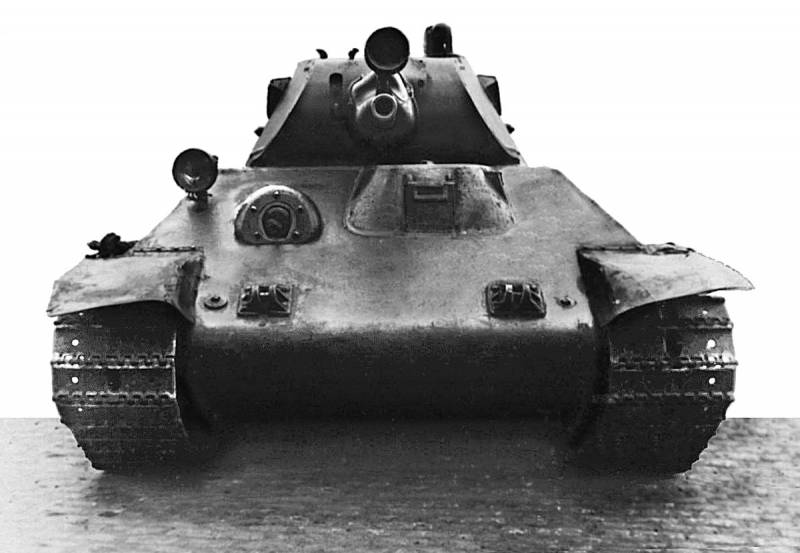 He was called
a tank
Victory, the tank builder of the Second World War, invincible. And only during the war, more than 52 thousand T-34s of various modifications were produced.
Mikhail Koshkin was born into a peasant family and orphaned early. The way to a distant relative in Leningrad, hunger on the verge of death, the kindness of a bystander and work at a confectionery factory. Army, front, wound demobilization and again the Red Army. Civil War. The first "meeting" with the tank "Ricardo" in the hospital and passion for heavy military equipment for life.
Even after becoming the director of the Vyatka confectionery factory, Koshkin did not abandon his dream of becoming a designer. With a request for assistance, he turned to Sergei Kirov, a Vyatka countryman. Kirov helped change his profession: he recommended Koshkin to Leningrad University, and then to the development department of one of the military factories.
His thesis - a new gearbox for the T-29 medium tank - is being implemented in production, and Koshkin is assigned to a tank-building plant in Kharkov, where, by the age of 40, he soon heads the design bureau of the tank department of the Kharkov steam locomotive plant and gathers a team of enthusiasts to work new tank.
You have to work on the project in your free time: the main work was to increase the security of BT tanks (for which Koshkin received the Order of the Red Banner). Working on a risky project, Koshkin literally risks his life: at the same time, arrests and executions of famous designers are taking place.
Already in the summer of 1938, Koshkin proposed a new project for consideration by the Main Military Council. The tank was criticized, but still allowed for further development. By 1940, the creation of the T-34 was completed, but there was no mileage required for admission to testing and showing to the country's top leadership. Koshkin solved this problem by leading the T-34 race on his own from Kharkov to Moscow and then back. A long journey in a cold winter on an unfinished tank undermined the designer's health, but gave his brainchild a ticket to life. Koshkin managed to put the T-34 into mass production before the start of the war. By June 22, 1941, 1225 tanks of this type were created.
From the instructions of the German military command to combat the T-34: "The T-34 is faster, more maneuverable, and has better off-road capability than our main tanks. His armor is stronger. The penetration capacity of its 7,62 cm cannon is superior to our XNUMX cm tank guns ... " Already posthumously, Koshkin was declared Hitler's personal enemy.
The inspirational biography of the creator of the T-34 is told by the Wargaming video.