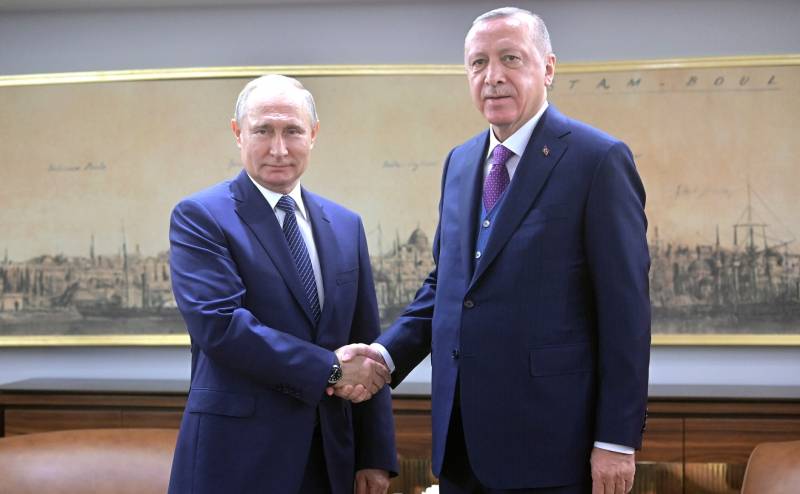 Bloomberg news agency publishes material in which reflects on Russian-Turkish contacts of recent times. With reference, including to Russian, analysts, the Western information service writes that "Putin is tolerant of the methods of Erdogan's assertive policy."
Bloomberg notes that in regional conflicts, Russia and Turkey are interested in diametrically opposed ones, however, "Putin is satisfied with the fact that Turkey is becoming an ever greater thorn in his NATO colleagues."
From the material:
The Russian President is confident that Erdogan's attempt to possibly improve relations with Biden will fail.
At the same time, it points to the deepening of the economic and political partnership between Moscow and Ankara, even "despite the fact that Russia and Turkey support different parties in certain regional conflicts, including Libya and Syria."
Bloomberg quotes a statement from the chairman of the Istanbul Analytical Center Sinan Ulgen, who notes that Russia and Turkey have "tense relations, but at the same time they manage to reach compromises on a number of issues."
The publication believes that a Turkish president like Recep Erdogan is in many ways beneficial for Moscow today.