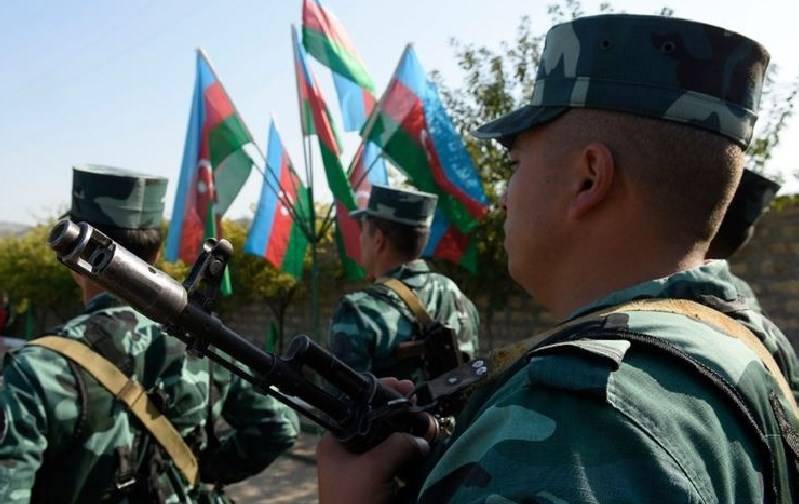 Baku claims that Armenian armed formations are allegedly hiding in the part of Nagorno-Karabakh transferred to the Azerbaijani side. Therefore, Azerbaijan announced the conduct of a forced anti-terrorist operation (ATO) in Karabakh.
This is stated in a joint statement of the State Security Service (SGB) and the Ministry of Defense of Azerbaijan, published today on the website of the Ministry of Defense of this country.
The operation was carried out by the SGB forces near the village of Gadrut in the Khojavend region of Nagorno-Karabakh. This is the same clash that happened the day before.
According to Baku, they said in Yerevan that the armed Armenian formations planned to leave the territory controlled by Azerbaijanis, but got lost in the wooded area. Then Baku turned to the Russian peacekeepers with a request to help the Armenians leave the region. RF servicemen used loudspeakers to address the "partisans", but to no avail.
Soon the "lost" fighters staged an armed sortie in the village of Sur on November 26, as a result of which three Azerbaijani soldiers were killed and two wounded, and then on December 8 a civilian employee who was installing repeaters and communications equipment near the village of Hadrut was seriously wounded. All this is from the words of the Azerbaijani side.
Then Baku decided to conduct an anti-terrorist operation against the Armenian units hiding in the forests.
Russian peacekeepers do not allow the opposing sides to resume hostilities, but, alas, it is very difficult to prevent such "partisan" activities.
The Russian side is very actively monitoring everything that happens. Peacekeepers are in the war zone to prevent escalation.
- reports Semyon Pegov, who works in the WarGonzo project.
According to him, artillery and armored vehicles of the Turkish Armed Forces are accumulating in the Karvachar region of Nagorno-Karabakh.