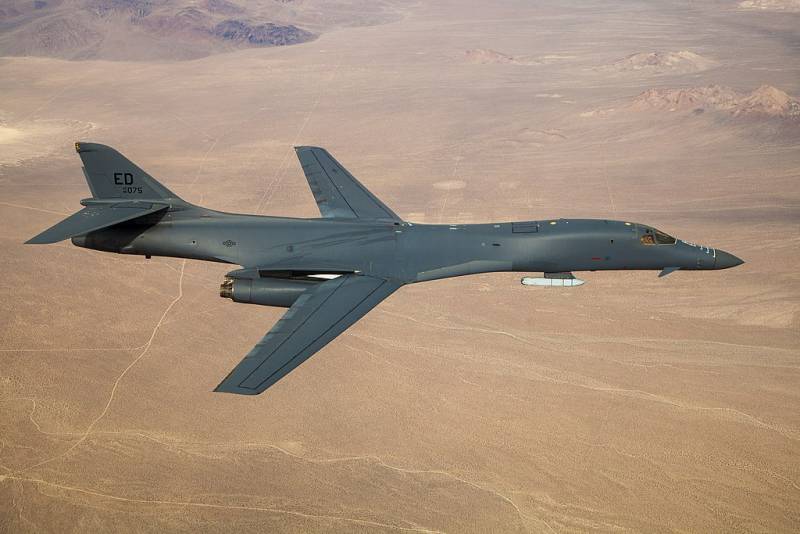 The United States has taken another step towards hypersound. This step was the launch of the new AGM-158 JASSM cruise missile from the aircraft.
The successful tests are reported by the press service of the US Air Force.
The rocket was launched from the external holder of the B-1B Lancer strategic bomber. After that, the US Air Force can begin testing the hypersonic complex with which they plan to arm these aircraft.
The rocket was launched on December 4 at Holloman Air Force Base in New Mexico. The tests were successful, showing that the new
weapon
can be used with the use of an external suspension, which makes it possible to significantly increase the already high combat potential of a strategic bomber.
According to Lt. Col. David Haggard of the US Air Force Global Strikes Command, the modernization of the B-1B Lancer will allow 6 to 12 AGM-158 JASSM missiles or long-range anti-ship missiles to be placed on the outer pylons. In addition, another 24 such missiles are placed inside the aircraft. This means that two modernized bombers can replace three of the same aircraft without external hardpoints.
Earlier, after the signing of the START III treaty, B-1B Lancer bombers dismantled the wiring for installing weapons on external attachment points. Now they decided to return the possibility of using weapons on an external sling.
The AGM-158 JASSM is a new high-precision surface-to-surface cruise missile developed by the American corporation Lockheed Martin.