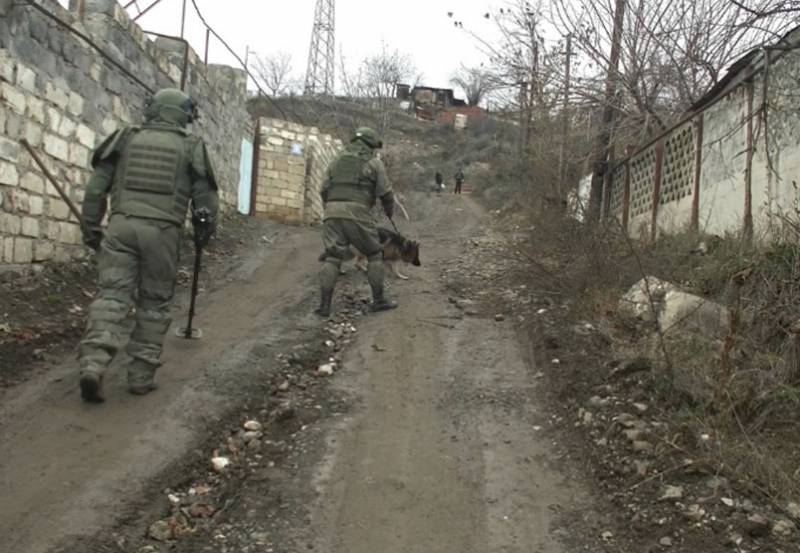 NTDTV, the largest Chinese television network in North America, publishes extensive material dedicated to the events in Nagorno-Karabakh. The material tells that, despite the agreements reached on November 9, on December 12, the parties to the conflict again "made an attempt to resume hostilities", but Russia stopped everything.
The correspondent reports that the shootout took place a day after the military parade in Baku, to which Turkish President Recep Tayyip Erdogan was also invited. In the material NTDTV, referring to the well-known site of information leaks WikiLeaks, they write that Ankara 10 years ago "tried to go to the normalization of relations with Armenia." Then, as stated, the President of Azerbaijan was jealous of Turkey's attempts to overcome the crisis in Turkish-Armenian relations.
From the report:
Then in Baku, Erdogan's policy was spoken of as "lies and betrayal" in protest against the fact that Turkey does not help Azerbaijan to resolve the Nagorno-Karabakh issue. Now Aliyev calls Erdogan a brother.
In the material, citing sources in the parliamentary circles of Turkey, it is stated that the Azerbaijani authorities called on Turkey to create "its military bases" near the borders.
Analyzing the beginning of hostilities, which took place at the end of September 2020, NTDTV states that "Armenia set itself on fire." The report stated that in July, Armenian forces fired at the territory of Azerbaijan, which led to "the death of Azerbaijani officers, some of whom were trained in Turkey."
From the report:
As a result, Turkey took advantage of the pre-election confusion in the United States to help Azerbaijan in Karabakh.
In addition, it is indicated that while the United States was paying attention only to the duel between Trump and Biden, Turkey transferred its fighters to Azerbaijan, "which could take off from the airfield at any time to strike the enemy."
The article tells about the role of Russia in stopping hostilities and about the Russian presence in the Caucasus.
The statement of the representative of the Azerbaijani opposition Gubad Ibadoglu is cited, who stated that by expanding its presence in the South Caucasus "Moscow is trying to get the possibility of pipeline communication with Iran."
From the material:
As a result, the Russian military appeared where they had not previously been. Russia won in the South Caucasus without a single shot from its side. She achieved ideal conditions for herself from Baku, Yerevan and Ankara. Now NATO, when discussing the events in Karabakh, does not talk about Russia, while constantly criticizing Turkey.