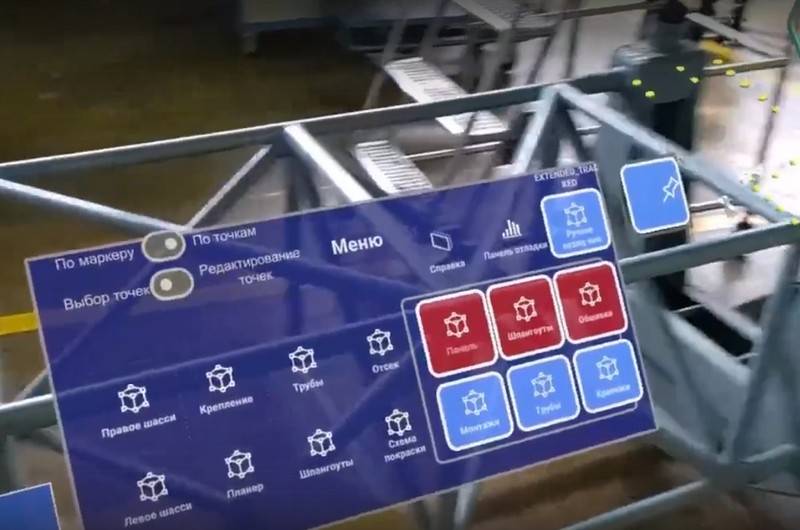 The assembly of the latest Russian fifth generation fighter, the Su-57, uses American technology. Writes about this American edition of Defense Blog.
According to the publication, Microsoft HoloLens glasses are used in the assembly process of the Russian fighter. This conclusion was reached by the experts of the publication, who studied the video of using augmented reality technology when assembling the Su-57 in the workshop of the Komsomolsk-on-Amur Aviation Plant named after Yuri Gagarin (KnAAZ). The publication notes that in the scenario, augmented reality works with the use of QR codes that are attached to the main units of the Su-57, then they are scanned by technical specialists.
In a short video released, the company's engineers wear special devices on their heads that look like Microsoft HoloLens
- Writes Defense Blog.
The publication reports that the HoloLens headset provides guidance of holographic overlays on fuselage and landing gear components.
According to another American The Drive, for the first time such "augmented reality" technology began to be used in the 1990s in Japan in the assembly of cars. A similar method is also used in the production of the American fifth generation F-35 fighter.
Earlier, videos of the application of the new technology during the assembly of the Su-57 at KnAAZ appeared on the Web. It was explained that the video was filmed on March 24 of this year, but only got on the Web in December.