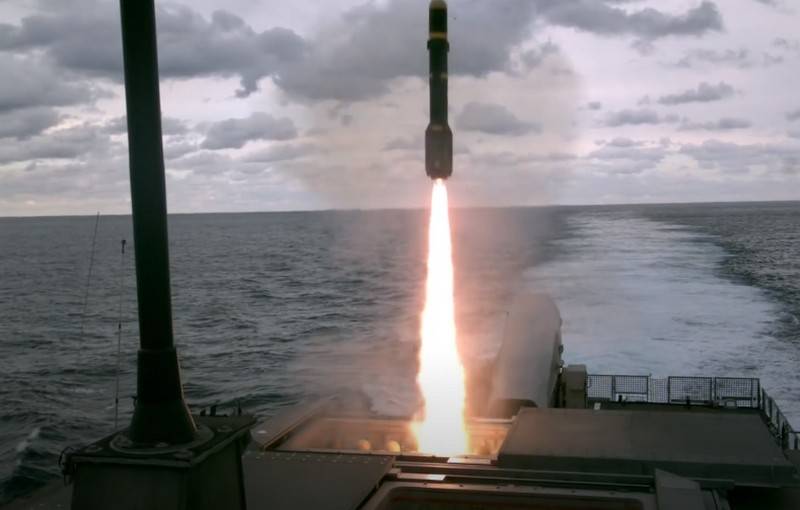 The United States has the largest navy and spends huge amounts of money from the budget. The American edition of The War Zone provided information on the cost of some species
weapons
installed on ships of the US Navy.
The publication writes that American warships are literally "stuffed" with expensive missiles. For example, the Ticonderoga-class URO cruiser has 122 launch cells to accommodate various types of missiles, other ships also carry a large number of different weapons.
The War Zone provides the latest information on the cost of these weapons to give an idea of ​​how much the US Navy spends on weapons. It is emphasized that the prices are for the weapons themselves and do not include any future costs of support services, modifications, upgrades or past development costs of the weapons. It is also noted that these are not final figures, the cost may vary depending on a number of factors.
Surface-to-air missiles, i.e. anti-aircraft (per unit):
Standard missile 2 (SM-2) Block IIIAZ - $ 1 (missile for US Navy Zumwalt class destroyers).
Standard missile 2 (SM-2) block IIIC - $ 2 (with active radar guidance).
Standard missile 3 (SM-3) Block IB - $ 11 (funded by the Anti-Ballistic Missile Agency (MDA) budget).
Standard missile 3 (SM-3) Block IIA - $ 36 (funds from the MDA budget).
Standard missile 6 (SM-6) in Block I and Block IA variants - $ 4.
Upgraded Sea Sparrow missiles (ESSM) Block I and Block II - $ 1.
Cruise missiles
Tomahawk (TACTOM) Block V - $ 1 (the cost of the base variant for engaging ground targets). The cost of upgrading Block V to Block Va Maritime Strike Tomahawk (MST) anti-ship missiles or Block Vb missile with the new Joint Multiple Action Warhead System (JMEWS), as well as to upgrade Block IV to Block V standard, is funded separately. The cost of one upgrade is $ 537.
Anti-ship missile Naval Strike Missile (NSN) - $ 2. (for 194, the US Navy allocated funds for the purchase of only 000 such missiles).
Harpoon anti-ship missiles - no data, the US Navy did not order the purchase of these missiles.
Light anti-ship missile AGM-176 Griffin - approximately $ 127. No purchase for 333.
Anti-submarine Vertical Launch Anti-Submarine Rocket (VL-ARSOC) - approximately $ 490. No funding is foreseen for 909.
The publication writes that the cost of some missiles may be quite surprising, but notes that modern naval warfare is a very "expensive undertaking."