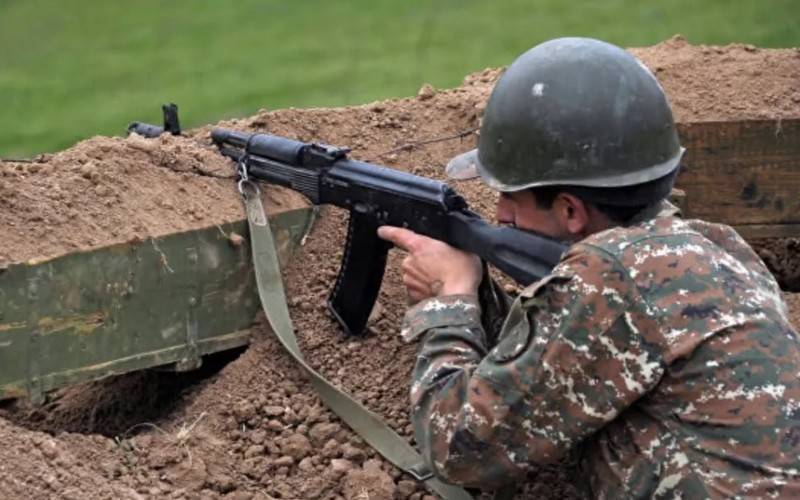 Three servicemen of the defense army of the unrecognized republic of Nagorno-Karabakh were wounded during an attempted attack by the Azerbaijani army. The press service of the NKR Defense Ministry reports.
According to the report, on the evening of December 11, the Azerbaijani military launched an attack on the post of the NKR defense army, as a result of the ensuing exchange of fire, three reservists received various degrees of gunshot wounds. Currently, their lives are not in danger.
On December 11 at 20:40 (19:40 Moscow time), the enemy attempted to attack one of the combat posts in the southern direction. As a result of the ensuing firefight, three Armenian servicemen were wounded
- said in a statement.
At the same time, the NKR military department denied the information disseminated by the Azerbaijani media that Armenian forces staged an armed provocation in the Hadrud sector, as a result of which an Azerbaijani soldier was wounded.
Earlier, some Azerbaijani media reported that in the city of Gudrut, which came under the control of Baku, there was an armed attack on servicemen of the Azerbaijani army, as a result of which one soldier was wounded.