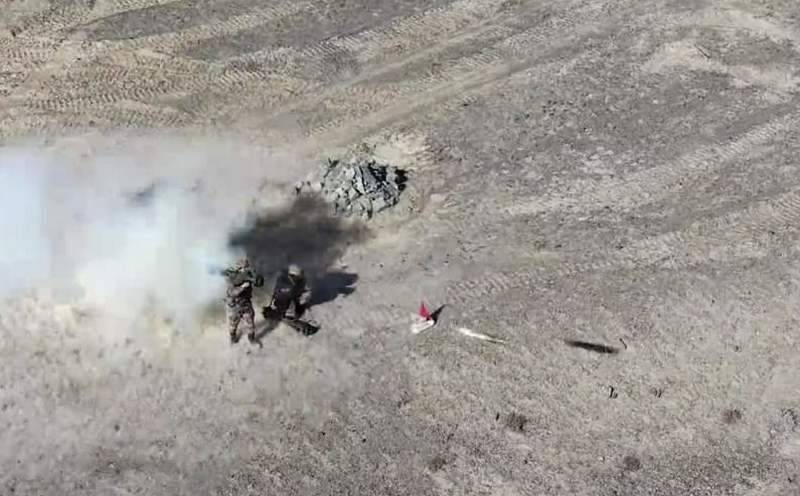 Photos and videos of testing a new Chinese disposable jet infantry flamethrower have appeared on the Web. The report of the Chinese TV channel was posted on Russian social networks.
In the explanation for the video, it is said that a single-use infantry jet flamethrower was tested in China, which cannot be reloaded.
Weapon
is a projectile-rocket stuffed with fire mixture. The name of the flamethrower, where and when the tests were carried out, are unfortunately not reported.
In the comments to the video, the opinion is expressed that this flamethrower is based on the Russian RPO "Shmel", modified by the Chinese. However, it is more likely that this flamethrower is a further development of the Chinese PF-97 infantry rocket flamethrower, which is modeled on the Bumblebee.
Five years ago, in 2015, it was reported that the PF-97 is a fiberglass tube container with simple mechanical sights. Inside there is a capsule with a gaseous incendiary substance and an expelling charge. RPO length - 920 mm, weight - 12 kg. The firing range is from 25 to 350 m.
The characteristics of the new Chinese flamethrower are not reported.