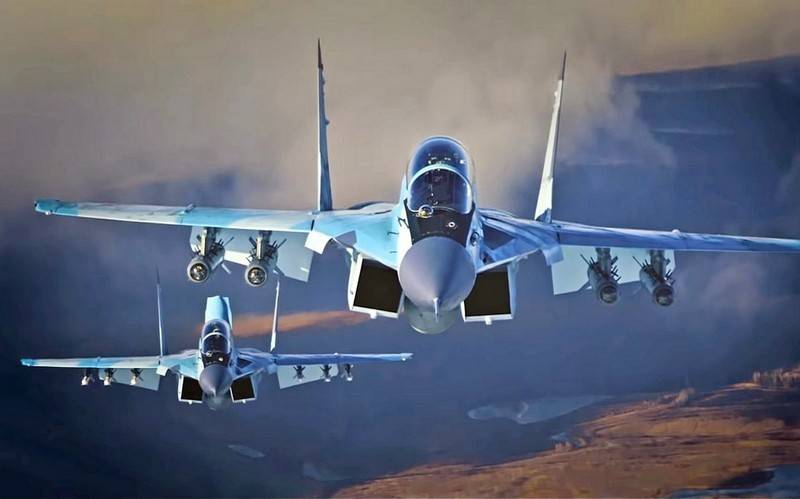 Russia is working on a new light single-engine fighter, writes The Drive. However, it is not clear why the Russian Aerospace Forces needs a new fighter and whether there are potential buyers for such an aircraft abroad.
The American edition in its article refers to a recent report by Rostec, which stated that the concern is working on the concept of "a promising fighter that is planned to be produced in both manned and unmanned versions", while the new aircraft will be classified as "light and the middle class. "
Work is underway to create a combat
aviation
systems of the future in its light and middle classes. As conceived, it can be a universal platform in manned and unmanned versions. The company is working on the concept and operational requirements for such a platform. So far we are doing this on our own initiative, without federal budget funds.
- the publication leads the message of "Rostec"
According to The Drive, the concept of a single-engine fighter for Russia is quite new, most likely, it is about the concept of a "light multifunctional front-line aircraft" in a single-engine version, work on which has been going on with varying success since the days of the Soviet Union. At the same time, the Russian Aerospace Forces are armed with Sukhoi twin-engine fighters, and even MiG uses a twin-engine scheme in its latest MiG-29/35 models.
However, there is the question of who will eventually buy the new lightweight single-engine Russian fighter, if one is created. The Russian Ministry of Defense has no interest in a single-engine fighter, so the development of such a fighter is not clear. The Russian Aerospace Forces do not need a new fighter, and the appearance of the Okhotnik strike drone, which can work in conjunction with the Russian fifth generation Su-57 fighter, generally removes the question of the need for a light fighter.
Potential buyers of the Russian fighter, such as India or China, are developing their own aircraft, including single-engine fighters such as the JF-17 or Tejas. Perhaps such a fighter would be needed by countries that do not have their own aircraft manufacturing, but the volumes of aircraft they buy will not pay back the funds spent on it.
Thus, the creation of a single-engine light fighter in Russia is a distant prospect due to lack of demand, the newspaper claims.