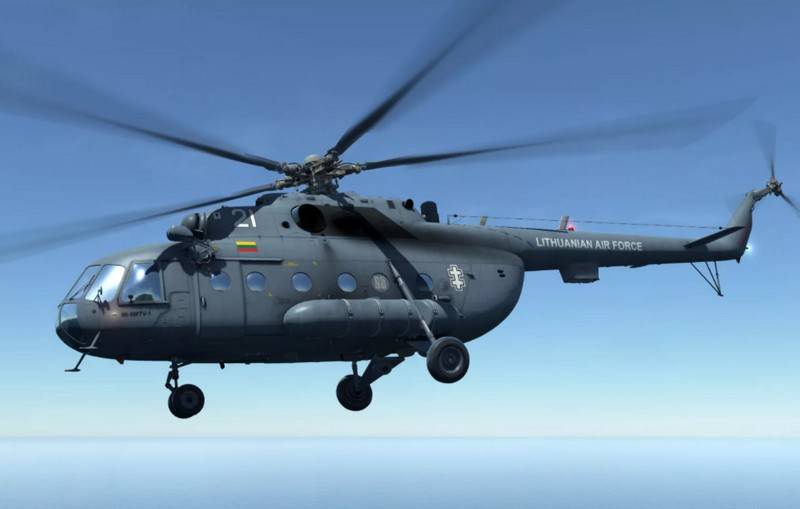 Lithuania found a way out in the situation with the repair of Soviet Mi-8 helicopters in service with the army. The country's Defense Ministry has signed a contract for the repair of equipment with Slovakia, which will purchase spare parts from Russia. This was reported by the press service of the Lithuanian military department.
Lithuania signed a contract for the repair of four Mi-8 helicopters of the country's Air Force with a Slovak state company, which, in turn, signed a contract for the supply of components for the Mi-8 of the Lithuanian Air Force with Russian Rostec. Thus, Vilnius will receive repaired helicopters with licensed parts, while helicopters will not be repaired in Russia.
The purchase of services was carried out through the announced negotiations. Three suppliers participated in them. The contract was signed with the Slovak company Letecke opravovne Trencin as Its cost is 6 euros
- stated in the Lithuanian Ministry of Defense.
According to the chairman of the National Security and Defense Committee of the Lithuanian Seimas Laurynas Kasciunas, the country's authorities consider it permissible to purchase components from Russia, but not to repair helicopters.
Buying spare parts is a controlled process. But if our helicopters performing NATO missions are delivered to Russia, this will have to be taken more seriously
- he said.
According to Sigitas Djekunskas, the head of the Defense Resources Agency under the Lithuanian Ministry of Defense, the Lithuanian Air Force requires at least four helicopters to perform the main tasks.
Earlier, the Ministry of Defense of Lithuania said that Soviet helicopters are already old, it is very difficult to maintain them, since the resource is almost depleted, and spare parts are very difficult to obtain, since they are produced in Russia.
In July, the United States approved the delivery of six new American UH-60M Black Hawk helicopters to Lithuania to replace the Soviet Mi-8. Helicopters will begin arriving no earlier than 2024.