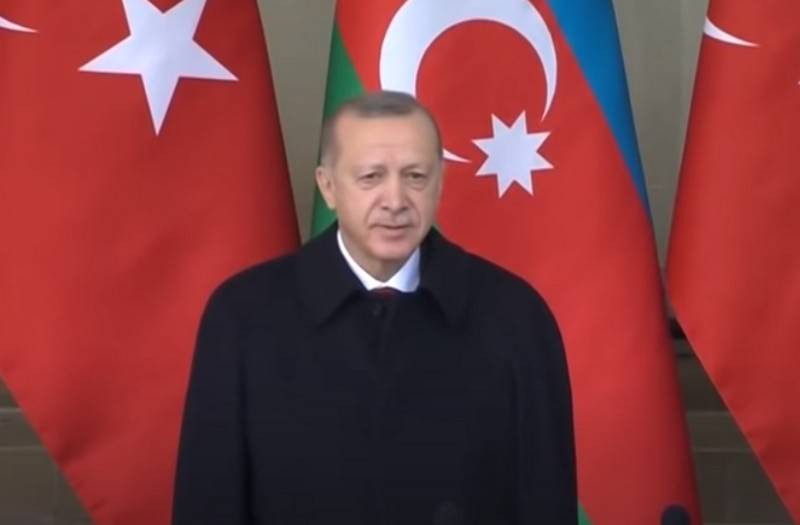 The US sanctions against Turkey for buying the Russian S-400 anti-aircraft system are disrespectful to a NATO partner. This was stated by Turkish President Recep Tayyip Erdogan, Anadolu news agency reported.
US sanctions against Turkey, an important NATO ally, are disrespectful. This is how I see it
- the Turkish leader emphasized.
Commenting on the EU's decision to expand the existing individual sanctions on Turkey for illegal drilling in the Eastern Mediterranean, Erdogan said that the United States and the European Union ignore close economic and political ties with Turkey, sanctions against Ankara will not benefit anyone.
We have strong political and economic ties with the US and EU that cannot be ignored. Sanctions will not benefit our agenda, they will only harm. We expect our partners to take an objective position
- he added.
On the eve it became known that the sanctions prepared by the United States against Turkey for the purchase of the S-400 air defense system will affect the secretariat of the Turkish defense industry and its head Ismail Demir. The imposition of sanctions can be announced from day to day.
The European Union, in turn, agreed to expand the existing sanctions on Turkey for illegal exploration of minerals in the Eastern Mediterranean. The EU also plans to convene an international conference on the situation in the Eastern Mediterranean and develop a report on relations with Turkey by March 2021.