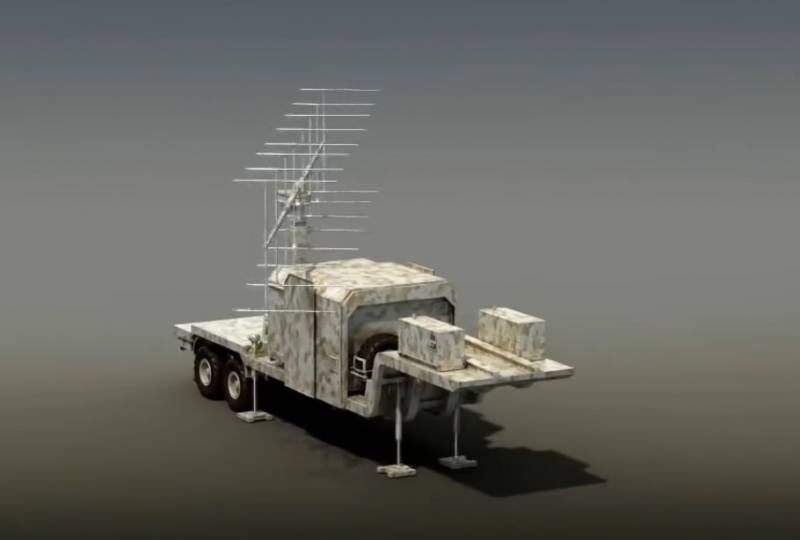 Radar "Malakhit-M"
The private company "Ukrspetstechnika" hopes that its new developments will interest the Ukrainian military. They believe that they are ready and interested in a significant expansion of the production of various types of their products for the Armed Forces of Ukraine.
This is reported by the Ukrainian edition of Defense Express.
For the Ukrainian Armed Forces, the company mainly supplies upgraded high-mobility P-18 "Malachite" meter range radars. In the period from 2014 to 2019, Ukrspetstekhnika delivered about fifty such radars to the army.
Vera Koshevaya, general director of the holding company Ukrspetstekhnika, said in an interview with the OPK news agency that the company does not stop there and continues to develop new products. The latest of these new products are a small-sized counter-battery radar and a short-range air and ground reconnaissance station with a range of up to 60 kilometers.
Such a reconnaissance station could be supplied to both the Air Force and the Ground Forces. In addition, the station can be mounted on a mast and has improved technical characteristics.
- Vera Koshevaya noted.
Also, work continues on the creation of a counter-battery radar "Biscuit-KB" and its simulator. The company "Ukrspetstechnika" has other novelties that can interest the Armed Forces of Ukraine. Among them are the RSVSh-112L projectile velocity measurement radar, Anti-UAV gun portable anti-drones rifle and other developments.