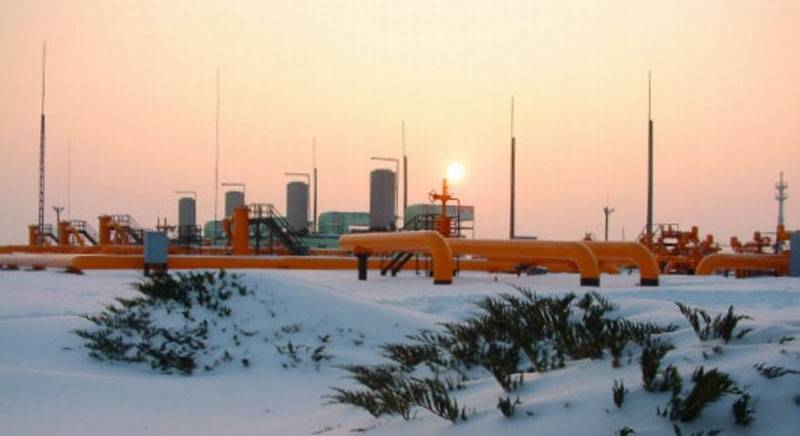 The European market reacted to the onset of cold weather. In the early days of winter, the air temperature in a number of European countries began to drop to, as they say in the EU itself, "uncomfortable" values. So, in the north of Germany and Poland, in Denmark, the Netherlands and a number of other European countries, temperatures began to drop below zero. In such a situation, an increased demand for gas has arisen, and the level of this demand is higher than in the same dates last year.
In connection with the first frosts in Europe, prices for "blue fuel" jumped up. Moreover, the growth is maximum since the beginning of spring 2019.
To date, the large gas hub TTF in the Netherlands has set the gas price at almost $ 195 per thousand cubic meters. Growth only from the beginning of the month - almost 9%. This is also a record increase in gas prices in Europe over the past 19 months.
The countries of the European Union have begun to actively use gas from their storage facilities. This is a key factor behind the rise in gas prices in Europe.
The rise in oil prices on world markets is also making its contribution in this regard. As many experts predicted, by the end of 2020, a barrel of Brent crude exceeded the psychological mark of $ 50. If the winter in Europe is colder than the last one, then oil and gas prices may rise by at least another 10%.
Against this background, certain problems have emerged with the volumes of liquefied natural gas in the EU. In December, gas from LNG terminals may be pumped into the European network by about a third less than in November. In turn, this testifies to the fact that the Europeans are betting on cheaper "pipe" gas. And its main supplier for Europe is Russia.