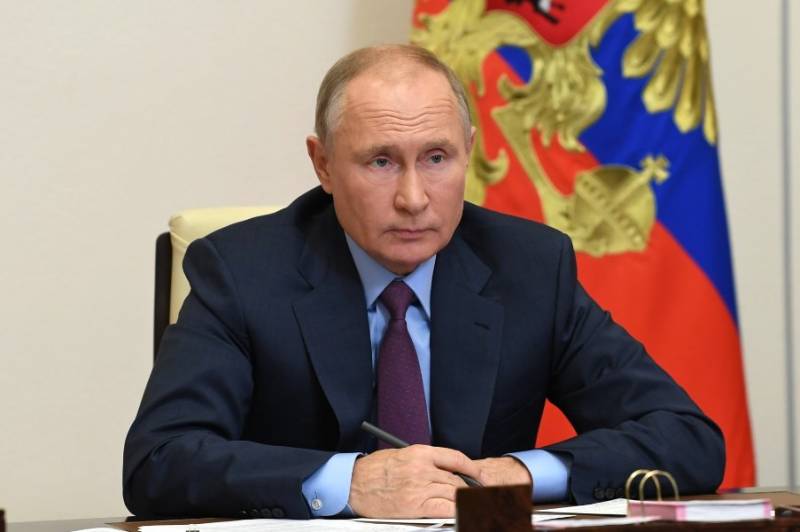 Russian President Vladimir Putin did not aim to win one of the candidates in the US presidential election. Instead, he allegedly intended to sow discord in American society and split it into two warring camps.
This is how National Review thinks.
The American press claims that Putin managed to achieve a split in the United States. The author of an article in National Review believes that Russia is waging a hybrid war against the United States, and very successfully. He advises Washington to start anticipating Putin's "cunning moves", since in this battle for the minds of the US population, America is still losing to him. After all, he managed to achieve what he wanted - some of the Americans disagree with the election results, protest against them and challenge them in courts.
Today we can state that his main goal was to split the country into two opposing camps, to sow mistrust and social chaos in order to undermine the trust of Americans in each other and in their democratic process.
- the article says.
According to the author, by dividing America, Putin is trying to weaken its dominance in the world and again make Russia a world leader. For this purpose, the special services of the Russian Federation allegedly introduced their people both "among white nationalists" and "among members of the Black Lives Matter movement."
The article argues that in this hybrid war, Putin emerges victorious because the Americans do not realize that the Kremlin is manipulating them.
We will remind that on December 14 in the USA the results of the electoral vote are to be announced. Meanwhile, Joe Biden is already serving as US President-elect, about to enter the White House on January 20, 2021.