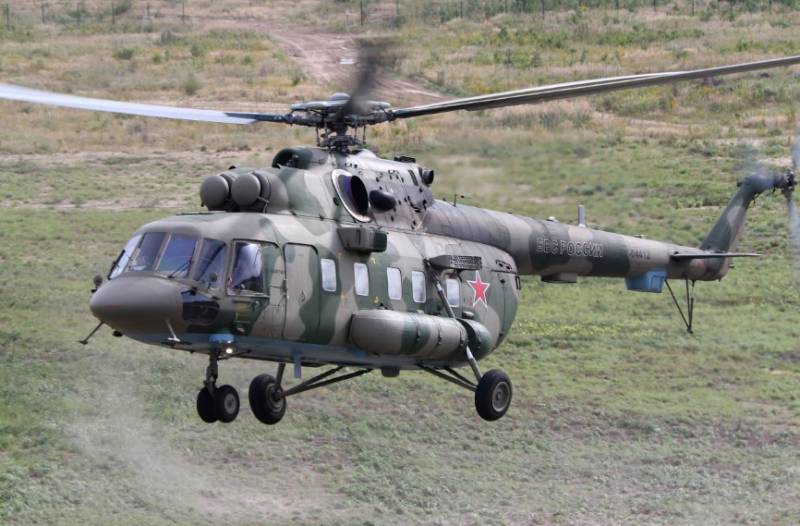 Ukrainian enterprises endanger the lives of American and Afghan soldiers. Therefore, the Russian holding Russian Helicopters disclaims responsibility for the further safe operation of the machines it produces.
This is how the Russian manufacturer reacted in its press release to the information about the planned overhaul of two Mi-17V-5 helicopters of the Afghan Air Force, which is going to be done in Ukraine, at the Zaporozhye Motor Sich enterprise and the Aviakon in Konotop.
This repair should be considered illegitimate, since it will be carried out without the participation and control of the developer and manufacturer of this type of helicopter. The Russian Helicopters holding will notify all interested Russian and foreign organizations and departments about the inclusion of Ukrainian companies in the list of aircraft repair companies that illegally repair Russian-made helicopters.
- said the press service of the holding.
In Kiev, the press made a real celebration about the next "peremogi". In this vein, for example, an article by the Ukrainian edition of Defense Express was published yesterday. There they are glad that Ukraine "intercepted" an order from Russia for the repair of helicopters for Afghanistan. And it doesn't matter that Ukrainian enterprises have ceased to receive repair and design documentation, spare parts and repair kits from Russian aircraft manufacturers. These are such "little things" ...
Ukraine received certificates giving the right to repair the Mi-17 from the Americans, who purchased more than 60 of these machines from Russia for Afghanistan.
Something suggests that Afghan servicemen will fly in helicopters repaired in Ukraine, not American ones. Moreover, it is already known how such ventures end.
In 2015, Ukraine upgraded 7 MiG-21 aircraft for the Croatian Air Force and sold five more. After that, they were supposed to work for 10 years, but after eight months of these 12 machines, only three remained in service.
Our MiGs are fake. The military police, in connection with a large deception, launched a detailed investigation.
- wrote about this case the Croatian newspaper "Yutarni list".