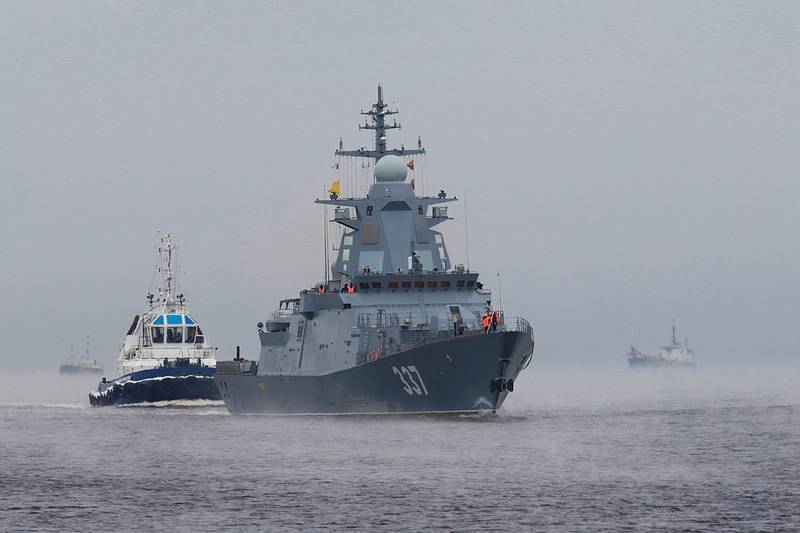 The composition of the Russian Naval
fleet
four more ships will be added in December. The Commander-in-Chief of the Russian Navy, Admiral Nikolai Evmenov, told about this in an interview with the Krasnaya Zvezda newspaper.
According to the commander of the Russian fleet, by the end of the year the Navy will be replenished with a large landing ship (BDK) Pyotr Morgunov of project 11711, a minesweeper of project 12700 Yakov Balyaev, corvettes Aldar Tsydenzhapov of project 20380 and Thundering of project 20385.
In December, the large landing ship "Pyotr Morgunov", the corvette "Aldar Tsydenzhapov", the anti-mine defense ship "Yakov Balyaev" will join the Navy. Admission to the combat strength of the "Thundering" corvette is also planned
- said the commander in chief.
In total, 2020 warships, submarines, boats and support vessels were built for the Navy in 40. The construction of the Borey-M nuclear submarine and Yasen-M nuclear submarine, diesel-electric submarines, frigates, corvettes and MRKs continues.
For our part, we note that three of the ships planned for transfer in December will become part of the Pacific Fleet, and one will go to serve in the Northern Fleet. The Pacific Fleet will be replenished with the Thundering and Aldar Tsydenzhapov corvettes and the Yakov Balyaev minesweeper, and the Petr Morgunov large landing craft will go to the North to serve. In addition, the lead nuclear multipurpose submarine "Kazan" of the "Yasen-M" project, which can replenish the Northern Fleet "under the herringbone" or early next year, is finishing state tests.