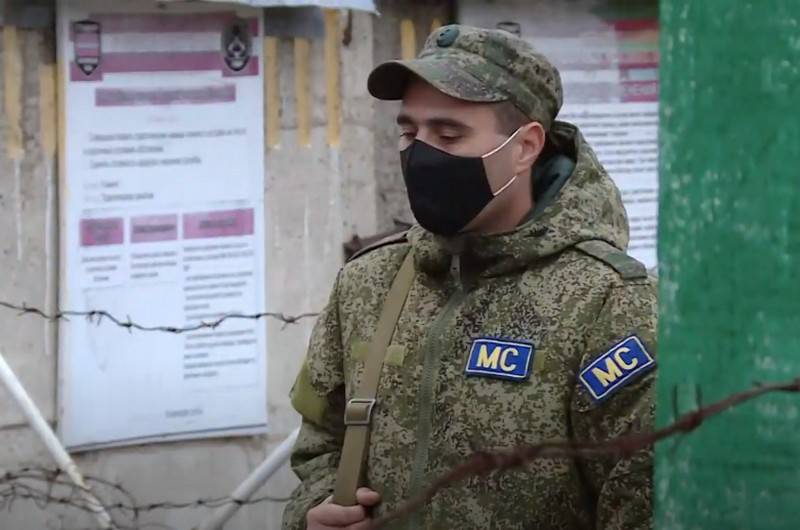 The second round of presidential elections in Moldova was won by Maia Sandu, former Moldovan prime minister and leader of the pro-Western Action and Solidarity party, ahead of incumbent head of state Igor Dodon. Before taking office, Sandu has already announced that the Russian peacekeepers must be withdrawn from Transnistria. The Croatian edition of Advance writes about this.
The newly elected President of Moldova, Maia Sandu, said that there should be no Russian peacekeepers in the "renegade region" Transnistria, they should be replaced by the OSCE civil observation mission. Moscow reacted negatively to this proposal.
Although the status of Transnistria has not been determined, in fact, it is an unrecognized but de facto independent republic with its own government, parliament, army, police, postal system, currency and car registration. The authorities adopted their own constitution, anthem and coat of arms. Russian peacekeepers have been in Transnistria since 1992. They not only monitor the borders of the unrecognized republic, but also guard the huge ammunition depots left over from the Soviet army. Now Sandu wants to withdraw them and replace them with an OSCE mission.
According to the newspaper, speaking about the withdrawal of Russian peacekeepers, Sandu pursues two goals at once: to withdraw Transnistria from the Kremlin's influence and to resolve the issue of paying for Russian gas, for which Tiraspol does not want to pay.
If the Kremlin sees that Sandu is, on the one hand, serious in her intentions and, on the other, pragmatic, it will understand who she is dealing with and will be able to come to a reasonable compromise. If no compromise is found, the conflict cannot be avoided
- Advance approves.
Thus, given that there are Russian troops in Transnistria, and the US and the EU have a negative attitude towards Russia, the conflict frozen 28 years ago is threatened with a new "defrost", sums up the publication.