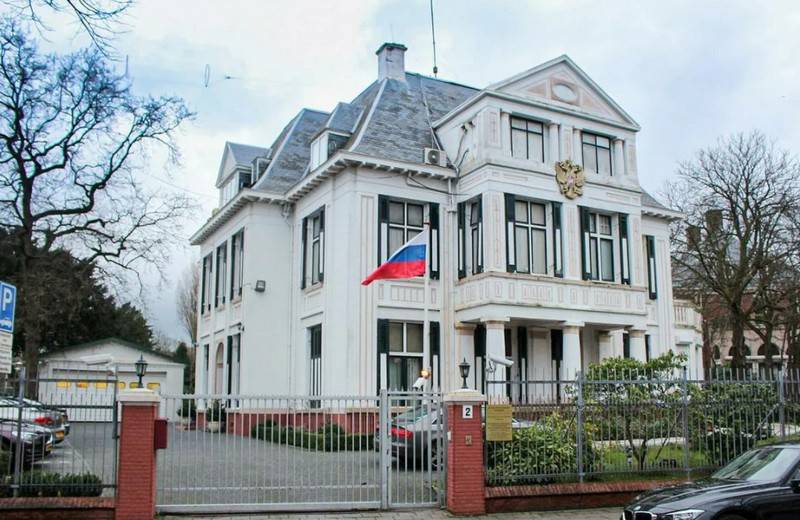 The anti-Russian hysteria that swept through Europe continued with yet another "spy
history
"This time, two diplomats from the Russian embassy in The Hague have been accused of espionage. The Netherlands Broadcasting Corporation said on Thursday that they have already been declared persona non grata.
The Netherlands General Intelligence and Security Service (AIVD) has accused two Russian diplomats of espionage activities in the country. Both diplomats have been declared persona non grata and must leave the Netherlands.
According to the AIVD, they are officers of the SVR (Foreign Intelligence Service). They worked undercover as accredited diplomats at the Russian Embassy in The Hague
- said in a statement.
According to the Dutch secret service, the Russians were carrying out espionage in the field of high technologies, thereby damaging "the economy and national security of the Netherlands."
According to the local newspaper AD, one of the Russian diplomats created "an extensive network of sources", each of whom worked in the field of high technologies and had access to classified information. The second diplomat performed an "auxiliary function". The target of the Russian "spies" was "data on artificial intelligence, semiconductors and nanotechnology."
The expulsion of Russian diplomats from the Netherlands is yet another provocative gesture. All accusations of espionage are unfounded and written like a carbon copy. Europe, unfortunately, is shaken by Russophobia and spy mania absolutely groundlessly. There are already not enough fingers on the hand to list all similar cases in European capitals for the outgoing 2020. This is clearly one chain of events and steps to discredit Moscow
- said the head of the State Duma Committee on International Affairs Leonid Slutsky
Earlier, on Wednesday, December 9, the Danish prosecutor's office filed espionage charges against a Russian resident in the country, accusing him of transferring information about Danish energy technologies to the Russian special services.