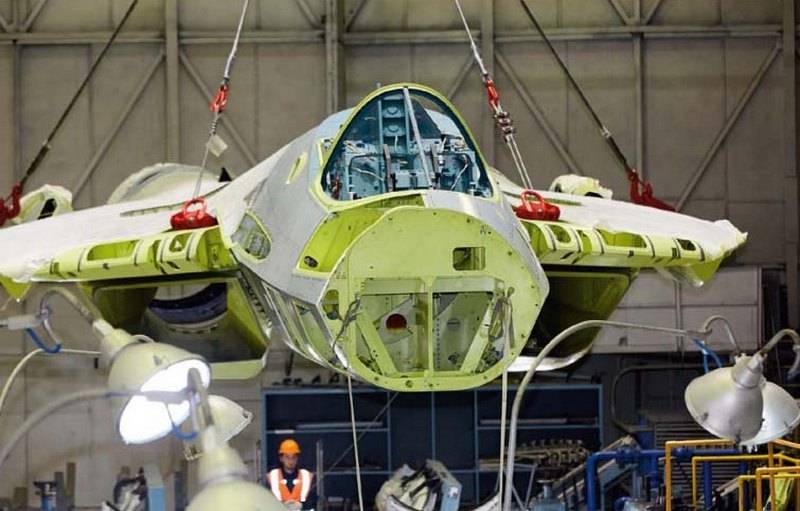 A video of the use of augmented reality on the assembly line of the Su-57 fighter of the Komsomolsk-on-Amur Aviation Plant named after Yu.A. Gagarin (KnAAZ).
The video was posted on the page of a user with the nickname "War Syria Turkey Karabakh" and "THIRD WORLD WAR" in the social network VKontakte.
There are no explanations for the videos, but at the beginning of one of them, an explanation is given that the entry control recording using augmented reality was made on March 24, 2020. It also explains why it was not possible to accurately superimpose the holograms on the video footage. The reason for this is the violation of the calibration of the RGB camera relative to the projection display of the glasses, which was detected only during video editing.
The second video shows the error in overlaying the model on the video.
Most likely, these records were made during the debugging of the assembly line for the Su-57 assembly at the aircraft plant in Komsomolsk-on-Amur. The production line for the serial assembly of fifth-generation aircraft was implemented on the basis of Shop No. 45 at KnAAZ. At the end of July this year, it was reported that many changes were made to improve efficiency, including the transfer of the alignment and delivery area from another workshop to the assembly workshop.
Note that at present KnAAZ is assembling serial Su-57 fighters as part of the state defense order for 76 fifth-generation fighters. Soon, these aircraft should begin to enter service with the Russian Aerospace Forces.