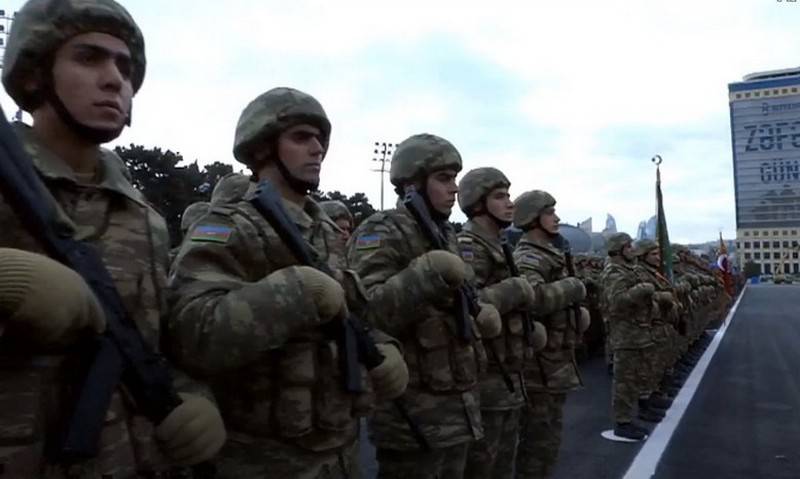 A military parade in honor of the Victory Day in the Patriotic War has begun in Baku. The event takes place at Azadlig square of the Azerbaijani capital.
The parade is attended by over 3 servicemen and up to 150 units of military equipment of the Azerbaijani army. In addition, captured equipment will be transported across the area. Turkey, the closest ally of Azerbaijan, also participates in the parade. Turkish special forces and military equipment will be in the parade line.
The parade is being met by Azerbaijani President Ilham Aliyev and Turkish leader Recep Tayyip Erdogan, who arrived in Baku on a two-day visit the day before. Also, representatives of the governments of the two countries are watching the parade.
Some innovations are expected at the parade. In particular, a huge inscription "Karabakh is Azerbaijan!" Will be displayed, composed of the license plates of the destroyed enemy military equipment.
Earlier, Azerbaijani leader Ilham Aliyev established a new holiday - Victory Day, which will be celebrated annually on November 8, and not 10 as originally announced. The date of November 10 was canceled due to the fact that it coincides with the Memorial Day of Mustafa Kemal Ataturk, the founder of the Turkish Republic.
The parade also demonstrates captured equipment, which was either captured during the battles, or simply abandoned by the Armenian side.