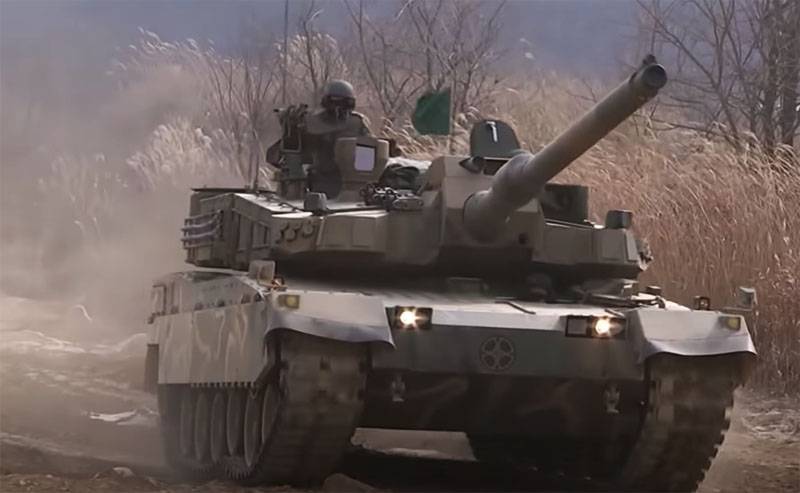 The South Korean K2 tank, which is called the "Black Panther", reportedly decided to "simplify". The reasons for the possible simplification of the design are explained.
The main reason is that the latest instances of this
tank
received a large number of electronic components, including automation, and the Korean combat vehicle eventually became the most expensive tank in the world. At the same time, the tank cannot be called the most modern and superior foreign (including Russian) counterparts.
Korean military experts note that the price problem especially made itself felt during the crisis (2020), when the Korean won rose against the dollar since the beginning of the year. This dealt a significant blow to increasing the export potential of the Black Panther.
Today the price of the K2 Black Panther tank is about $ 8,8 million. Growth over the past year amounted to about $ 300 per unit, practically unchanged in won. Thus, there were virtually no changes for the domestic market. But for the international market, the "Black Panther", which was already the most expensive tank in the world, has lost its relevance even more.
The reason is that the K2 Black Panther is a logistically difficult tank. It is difficult to maintain due to the fact that it is assembled from components produced in different countries. For example, his cannon is the brainchild of the German Rheinmetall.
It turns out that with the potential purchase of such a tank, you will also have to take into account the possibility of "sanctions delights" on the part of NATO, which includes Germany. And there, as you know, the United States is in charge, so it can apply a package of sanctions against both the buyer and the seller, if they consider the deal to be out of step with the national interests of the States. An example is overseas companies that supplied components for the Turkish Bayraktar, now forced to suspend the implementation of contracts with Ankara.
In connection with such a situation, which was especially active in the current year, Korea decided to think about a "simplified" version of K2, which would receive at least some export potential.