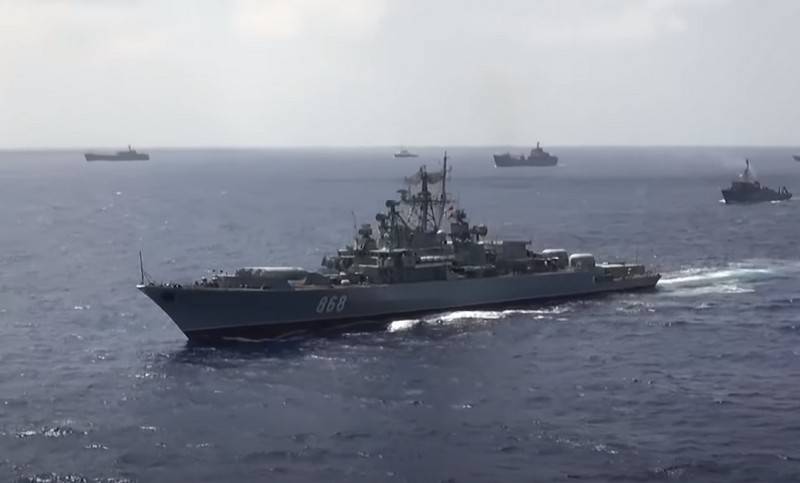 Ships of the Naval
fleet
for the first time in 10 years, they will conduct exercises with NATO ships. The maneuvers called "AMAN-2021" will be held next year off the coast of Pakistan. This is reported by the Ministry of Defense.
A frigate, a patrol ship and a rescue tug will take part in the exercises from the Russian fleet. The participation of a Marine Corps unit, a demining squad and a sea-based helicopter was also confirmed.
The initiator of the international exercises was the Pakistani Navy, the exercises will be held in February 2021. In addition to the host country, the Russian Navy, the US Navy, the Royal Navy of Great Britain, the Chinese Navy, the Japanese Naval Self-Defense Forces, the Turkish Navy, as well as ships of the fleets of the Philippines, Malaysia, Sri Lanka and Indonesia will take part in the maneuvers.
In total, about 2021 countries have confirmed their participation in the AMAN-30 exercises, but only the aforementioned ones will send the ship crew for maneuvers, the rest will be limited to the role of observers.
(...) the objectives of the AMAN-2021 exercises are to strengthen and develop military cooperation between the participating countries in the interests of security and stability at sea, as well as the exchange of experience between naval sailors
- it is spoken in the message of military department.
It is noted that the last time the ships of the Russian Navy participated in joint exercises together with NATO ships in 2011, when maneuvers called "Bold Monarch" were held off the coast of Spain to search for and provide assistance to emergency submarines. Russia was represented by a detachment of ships of the Black Sea Fleet consisting of the diesel submarine "Alrosa", the rescue tug "Shakhtar", the killer ship KIL-158 and the rescue ship "Epron".