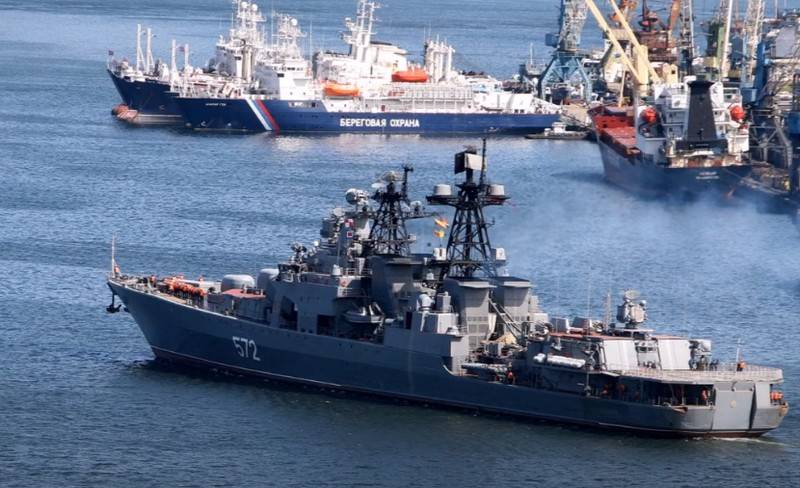 The Ministry of Defense has made a fundamental decision to modernize the Project 1155 large anti-submarine ship (BOD) "Admiral Vinogradov". Reported by
"News"
with reference to the military department.
"Admiral Vinogradov" may become the second ship of Project 1155 after "Marshal Shaposhnikov" to be upgraded and retrained as frigates. The Ministry of Defense has already made a fundamental decision to modernize the BOD, but the final decision will be made only after analyzing the condition of the ship.
As the newspaper writes, the "Admiral Vinogradov" is expected to undergo more serious modernization than the "Marshal Shaposhnikov". If a positive decision is made to carry out repairs with modernization, the BOD, in addition to the Uran missile complex with the Kh-35, will receive additional launchers for the Kalibr cruise missiles and the Zircon hypersonic missiles. The ship's air defense will also be strengthened with the installation of more powerful anti-aircraft systems, including the latest complexes.
Earlier, there was information about the likely modernization of the Admiral Vinogradov BPK, but the Ministry of Defense did not officially report this. It was assumed that the modernized ship will receive modern navigation, communications, electronic weapons, Caliber complexes and the Paket anti-torpedo system.
According to experts, the modernized "Admiral Vinogradov" will significantly increase its combat capabilities and will be able to solve a wider range of tasks. The new frigate will strengthen the Pacific Fleet.