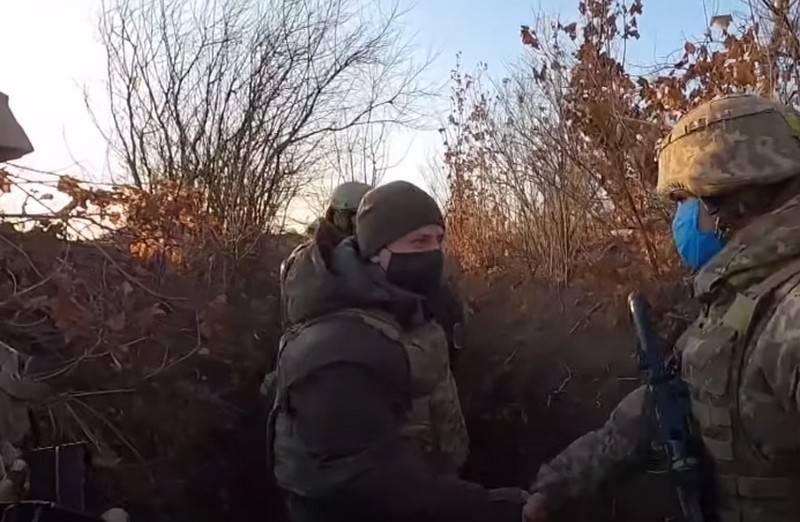 Kiev is ready for a new stage in the disengagement of forces in the Donbass, demining and another exchange of prisoners. This was stated by the President of Ukraine Volodymyr Zelensky.
Volodymyr Zelenskyy said that Ukraine is ready for a new stage in the disengagement of troops and the clearance of new areas, as well as for the next round of the mutual release of detainees
- said in a message on the official website of the president's office.
According to Zelensky, progress towards peace in Donbass is possible only through direct negotiations of the Normandy Four, i.e. leaders of Russia, Germany, France and Ukraine. At the same time, he stressed that Ukraine is striving for peace in the Donbass, and Russia is opposing the peace process, blocking all peace initiatives of Kiev.
The path to peace is always thorny. But this is the path that both sides must follow. Ukraine's activeness in the negotiation process showed the whole world and, most importantly, the residents of Donbass that it is we who are interested in peace, and Russia is blocking the implementation of the agreements
- said the president of Ukraine.
According to him, Kiev continues to comply with the ceasefire established on July 27, thereby demonstrating its readiness to cease hostilities. In addition, Ukraine has made it easier for applicants from the uncontrolled territories of Donbass to enter universities by building modern checkpoints on the demarcation line.
We are doing very specific things that clearly demonstrate to all residents of Donetsk and Lugansk, crossing the demarcation line, that Ukraine is much better than unrecognized, non-functional, self-proclaimed structures
- declared Zelensky.
A few days ago, the President of Ukraine visited the positions of the Armed Forces of Ukraine on the line of demarcation with the Luhansk People's Republic.