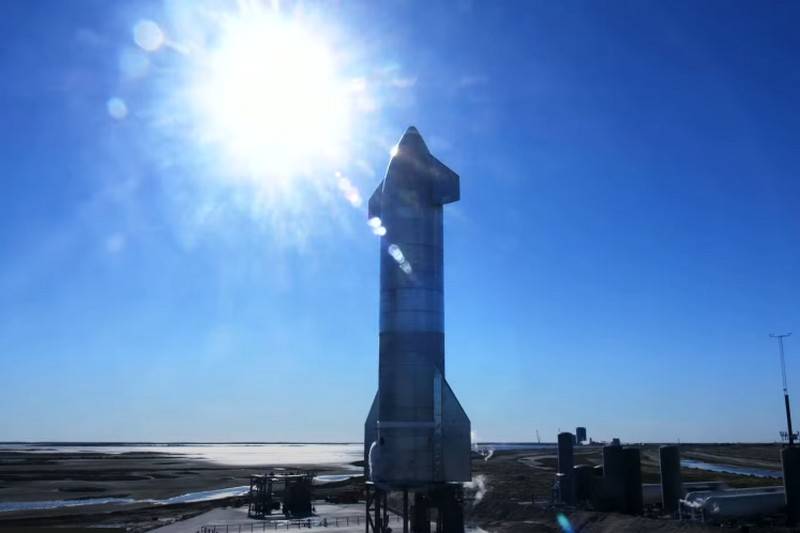 SpaceX's eighth Starship SN8 prototype exploded after performing a test flight. The head of the company called the tests of the ship successful.
Starship tests traditionally took place at the company's proving ground in the Boca Chica area of ​​Texas. At 17:45 US East Coast time (01:45 Moscow time), the device took off from the ground and five minutes later reached the specified altitude. During the flight, the ship performed a maneuver, moving to a horizontal position, then returning to its original vertical. On the eve of the test, it was reported that the ship should reach an altitude of 15 km.
During landing, the Starship exploded upon touching the tarmac next to the launch pad. The company noted that the ship landed on the site not quite vertically, one of the ship's engines abnormally stopped working.
It is noted that this is the first launch of a ship with a fully assembled hull: with a nose cone and front and rear stabilizers. The prototype was also tested for the first time with three Raptor engines. There should be six of them in the final version.
Despite the explosion, the head of SpaceX Elon Musk called the launch a success.
Successful ascent, shifting to lead tanks and precise flap control all the way to landing! Mars we go !!
- he wrote on Twitter.