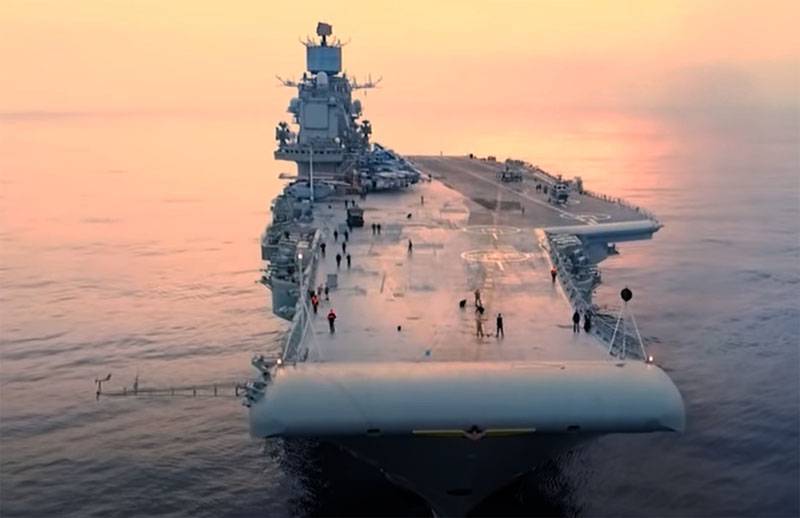 The American media presented their version of the development of events with the repair and modernization of the only Russian aircraft carrier, Admiral Kuznetsov. If just a few weeks ago the aircraft-carrying cruiser of the Russian Navy was called "one of the most formidable warships" in Russia, now in the American media there are largely opposite judgments. And we are talking about the same edition.
The notorious Russian magazine The National Interest (NI) distinguished itself with its material, in which it announced the possible loss of combat capability of the Admiral Kuznetsov after repairs.
The author of the material declares that the repairs on the Russian aircraft-carrying cruiser are being delayed and "according to its results, the combat effectiveness may not be up to the mark." By what criteria such conclusions are made is not clear.
At the same time, in the American media, the author states that work on the aircraft carrier "Admiral Kuznetsov", "allowing the Russian
the fleet
to be part of the exclusive club of the world's fleets "are" excessively extensive for the ship to simply be allowed to serve within five years. " Previously, it was precisely the five-year period of stay in the Russian Navy that the responsible persons in Russia announced.
Recall that boilers are being replaced on the aircraft-carrying cruiser, the deck is being repaired after a crane falls on it when the floating dock is flooded, other blocks and assemblies are being repaired, as well as modernization for the use of the latest weapons.
Earlier it was announced that the aircraft-carrying cruiser will return to service after repair and modernization in 2022.