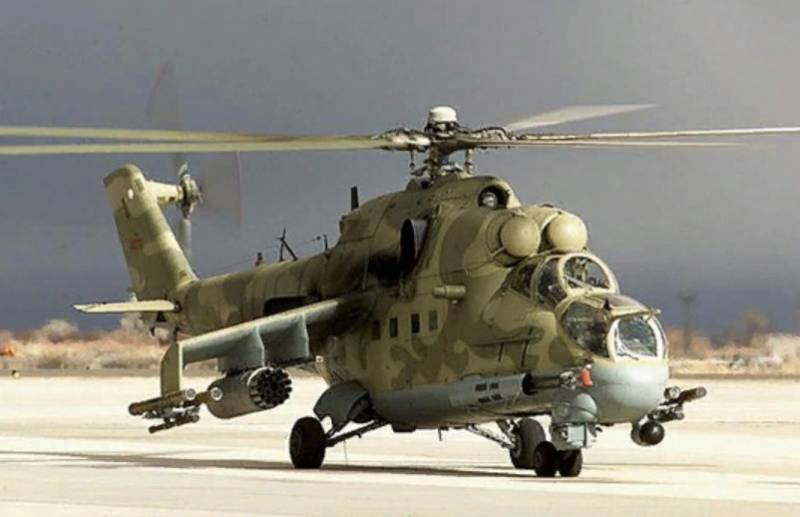 The perpetrators of the death of the pilots of the Russian Mi-24 helicopter shot down over Armenia should have long been found, arrested and interrogated, and then brought to justice. After all, exactly a month has passed since their death, and the investigation has not advanced a single step.
Azerbaijani President Ilham Aliyev apologized, and immediately. It's good. But this certainly does not relieve Baku of responsibility and obligation to conduct an investigation. After all, the perpetrators of the incident committed a crime and are obliged to answer for it. Moreover, initially in Baku itself, they promised that an investigation would be carried out and all those responsible for the strike on the Russian helicopter would be punished under criminal articles.
Today it became known that Azerbaijan was banned from importing tomatoes and apples into Russia. They found a moth and a tomato moth ... It is unlikely that this is due to Azerbaijan's delay in the results of the investigation.
So how much longer can we expect the names of specific culprits from Baku? Nine months, as in the case of Turkish pilots who shot down a Russian Su-24? And if they had not been involved in the preparation of the putsch against Erdogan, they probably would have avoided responsibility altogether.
It should be reminded that in one of his interviews, the Azerbaijani ambassador to Russia said that, they say, "war is like war." I would like to count on the fact that Baku is not guided by this thesis and is not going to put the brakes on the investigation of a strike from MANPADS on a Russian military helicopter.
Today, according to the Armenian portal Verelq, a memorial plaque was erected at the site of the death of Russian pilots in Armenia, timed to coincide with the Day of Heroes of the Fatherland. Its official opening will take place on December 12, on the Day of the Constitution of the Russian Federation. In the future, a monument to the fallen Russian servicemen is planned to be erected in this place.