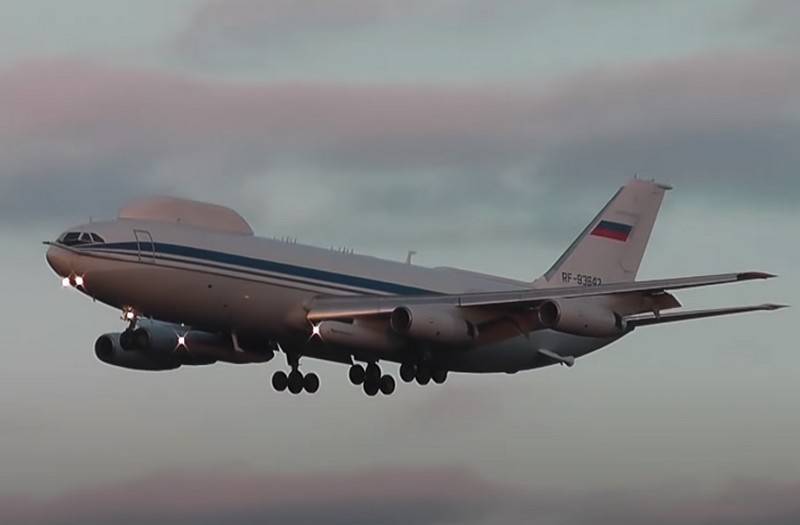 Law enforcement agencies of Taganrog opened a criminal case on the theft of property from the plane of the "Doomsday" Il-80, located at the airfield of the TANTK them. Beriev. This was reported by the press service of the Main Directorate of the Ministry of Internal Affairs of Russia for the Rostov region.
According to the police, the malefactors who entered the plane stole property worth more than a million rubles. A criminal case was initiated under Art. 158 part 4 of the Criminal Code of Russia "Theft".
A criminal case was initiated on the grounds of a crime provided for by paragraph "b" of Part 4 of Article 158 of the Criminal Code of the Russian Federation "Theft"
- said in a statement.
The police do not disclose the progress of the investigation, so at the moment there is no other information regarding the theft. Earlier it was reported that law enforcement officers did not rule out involvement in the theft of current or former employees of the airport, on the territory of which the IL-80 was located. Immediately after receiving information about the theft, 12 people who had recently dealt with the plane were interrogated, including aircraft technicians and guards.
As previously reported, from the airfield TANTK im. Beriev of the Il-80 "Doomsday" aircraft, the attackers removed the radio equipment in the amount of 39 blocks of various communication equipment and five more boards from five of the same dismantled blocks. Presumably, the list of the abducted included radio transmitting and receiving devices, equipment for classifying speech information and encryption devices.
The security of the airport was carried out by the non-departmental security of the Federal State Unitary Enterprise "UVO of the Ministry of Transport of Russia" in accordance with the agreement concluded this spring.