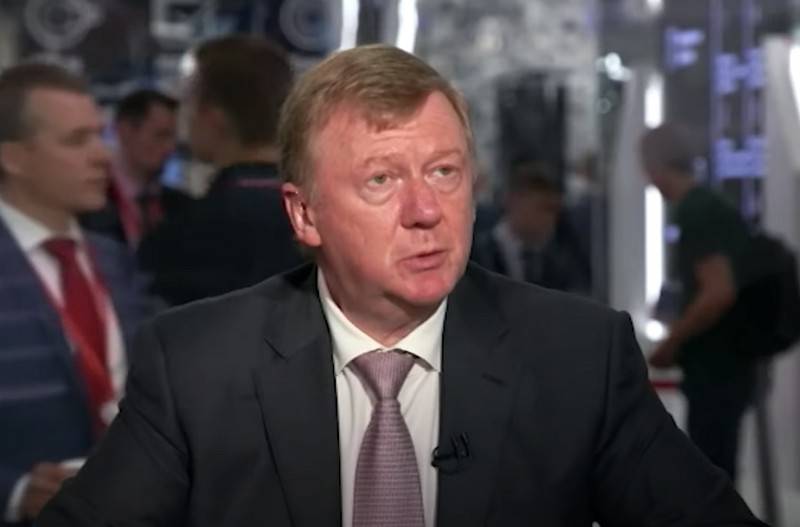 The State Duma of Russia proposed to discuss the activities of Anatoly Chubais as head of Rusnano. Oleg Nilov, deputy head of the Just Russia faction in the State Duma, made a corresponding proposal.
According to Nilov, Chubais's departure from the post of head of Rusnano, where he spent 10 years, went "somehow quietly." Therefore, the deputy proposed to the State Duma to study and evaluate the work of Chubais over the past period.
Where is the report? Where is the activity analysis? Where are the reports (...) what was the money spent on? Silence. Just one left, having led 10 years, did not report. Didn't even sit down on the track. We have not analyzed here
- declared Nilov.
According to the deputy, the State Duma has corresponding committees, the Accounts Chamber, which can assess Chubais's activities in Rusnano.
We have our committee for control, the Accounts Chamber, let's count - where are the tablets, where are the phones promised by every Russian, including every student? Domestic tablets where? Or maybe CT scanners have appeared, which are so necessary today for our hospitals, especially in the regions?
- he added.
Earlier it was reported that the ex-head of Rusnano Anatoly Chubais received a new position. By the decree of the head of state, Chubais was appointed the president's special representative for relations with international organizations to achieve sustainable development goals. As head of Rusnano, which Chubais headed for 10 years, he was replaced by Sergei Kulikov, first deputy chairman of the board of the Military-Industrial Commission and former top manager of Rostec.