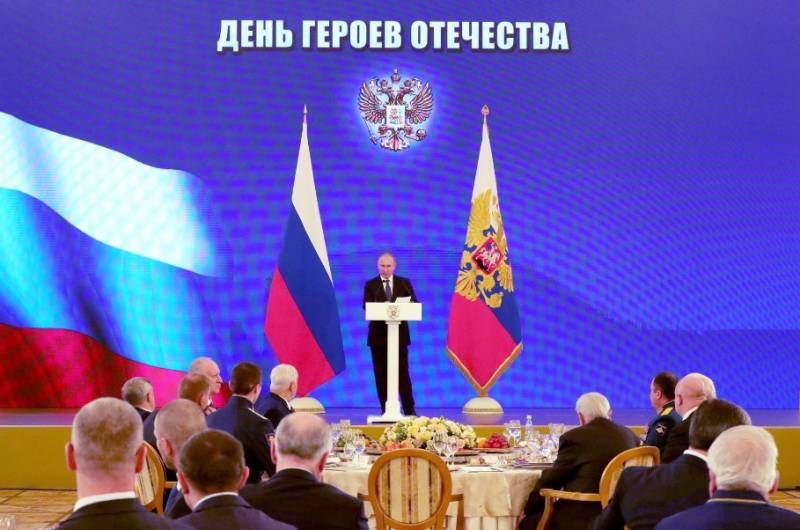 The Holy Great Martyr George the Victorious is considered the patron saint of soldiers. He helps everyone involved in military service.
In honor of this saint, the Russian Empress Catherine the Great on November 26, 1769 established the main state award - the Order of St. George. When the calendar was changed after the October Revolution, this date shifted to December 9, but before that the Russian Empire lived according to the "old style". The Order of St. George was awarded in the state to the military who showed special valor in battle.
A tradition has formed in the country on the day of St. George on December 9 (November 26, old style) to honor the Knights of St. George. Moreover, they honored not only renowned generals and commanders, such as, for example, full knights of the Order of St. George Mikhail Kutuzov and Mikhail Barclay de Tolly, but also ordinary soldiers, sailors and Cossacks who distinguished themselves for their bravery and deserved an honorary award.
The last time this Day of St. George Knights was celebrated at the state level was in 1916. And then there was a revolution that abolished the Order of St. George, his knights, military ranks and much more.
The highest state award of Russia was returned again in 2000, and in 2007 the holiday itself was revived - Heroes of the Fatherland Day.
Although December 9 is considered a normal working day, festive concerts and other celebrations are held throughout the country. Heroes of the Soviet Union and Heroes of the Russian Federation are also honored today. And the people awarded with the Order of St. George are remembered in Russia not only on this holiday. Their names are forever engraved on the marble plaques of the St. George Hall of the Grand Kremlin Palace.
The editorial board of Voennoye Obozreniye sincerely thanks the holders of the Order of St. George. Heroes of the Soviet Union and Heroes of Russia for their glorious deeds. Good health to all the living Heroes of the Fatherland and eternal memory to the fallen.
Honor and glory to you!