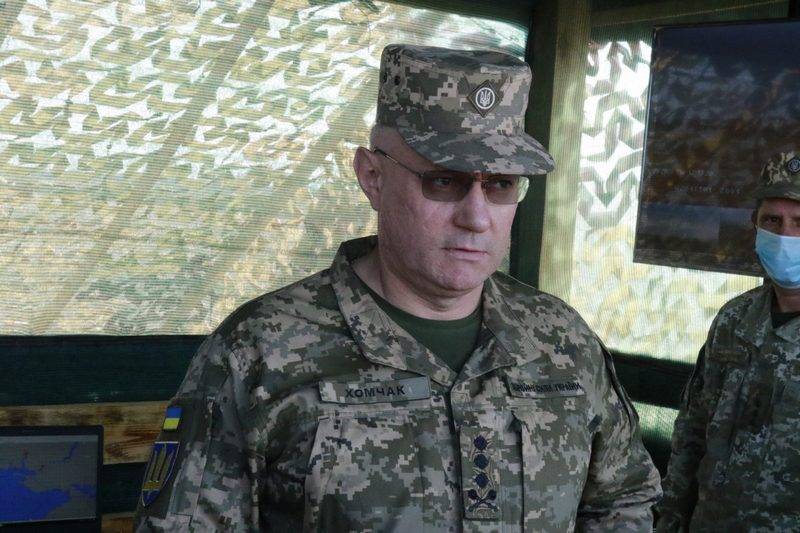 Units of the Armed Forces of Ukraine, fighting in the Donbass, in the near future will be armed with portable systems to combat drones. Ruslan Khomchak, Commander-in-Chief of the Armed Forces of Ukraine, said this in an interview with the "Armyinform" news agency.
According to the commander-in-chief, in the near future, the Armed Forces of Ukraine will receive foreign-made electronic guns to combat enemy drones. At the same time, Khomchak did not specify what kind of electronic warfare systems Ukraine will receive, whose production and in what quantity.
Very soon, our warriors will have foreign-made electronic guns on the front lines to effectively combat enemy UAVs
- leads the portal of the words of Khomchak.
In addition, the Ukrainian Navy in 2021 will receive: the Neptune coastal missile system, 3 American Island-class patrol boats, a medium reconnaissance ship, a small armored artillery boat "Gyurza-M" and several assault landing boats.
Earlier, the US Defense Cooperation and Security Agency published a report stating that in 2020 the United States supplied Ukraine
weapons
for a record amount - $ 510,5 million. All deliveries were made within the framework of the program for the sale of weapons and military equipment to the armed forces of foreign states (FMS).
According to the agency, from 1950 to 2015 inclusive, Ukraine received weapons from the United States for 179,2 million dollars, in 2016 - 226,5 million, 2017 - 207,7 million, 2018 - 250,7 million, and in 2019 - 272,4 , $ XNUMX million.