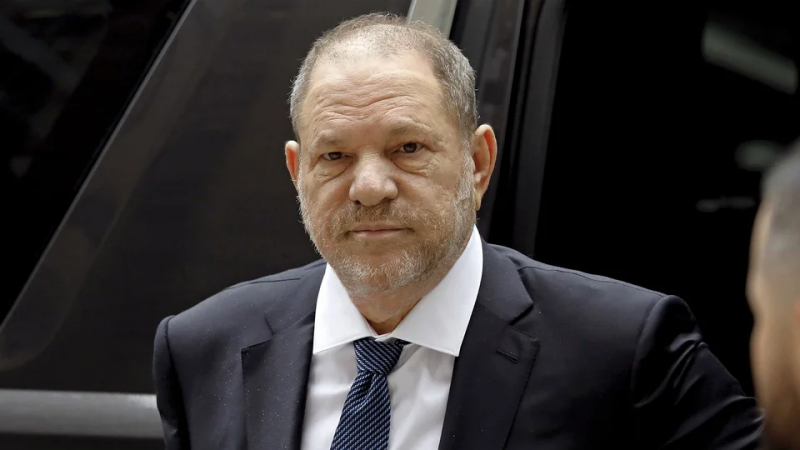 Fear of harassment
All
история
with numerous revelations of men and unsightly intentions, it began, as you know, with Harvey Weinstein. Since the fall of 2017, accusations of harassment and rape have rained down on the world famous American producer. The plot seems quite banal - the bastard should be in jail for his actions and deserve him. But "Weinstein's case" caused a serious resonance in the women's community, which resulted in a global movement with the hashtag #MeToo.
For many, the massive accusations of harassment years ago proved fatal. For example, Kevin Spacey, convicted of homosexual aggressiveness, turned from a great actor of our time into nothing. Got to George W. Bush, Dustin Hoffman, Steven Seagal and many other celebrities. For Roberto De Niro, the former assistant seems to have recalled all past grievances and in numerous interviews accused the actor of "initiating unnecessary physical contact" and "vulgar, inappropriate and gender comments." The girl especially hurt that one day De Niro appeared in front of her in his pajamas and (attention!) Urinated during a telephone conversation.
If the accused are ready to fight for their honor and dignity, then such cases often go to trial.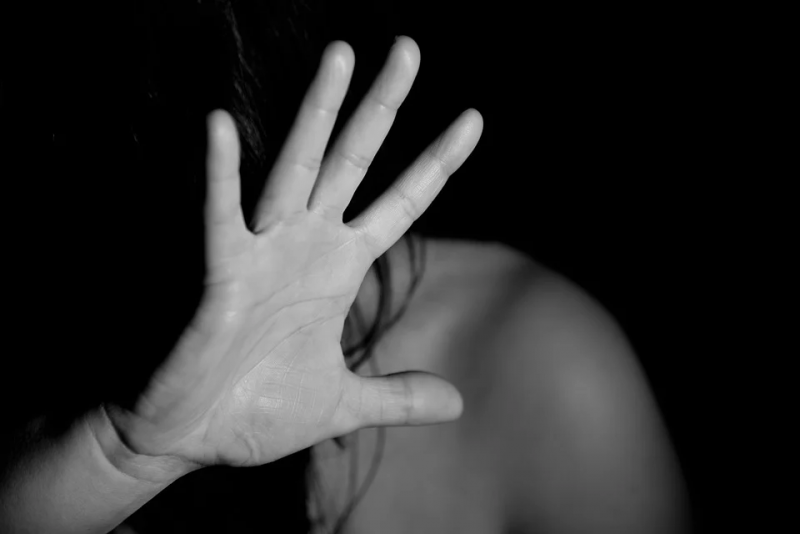 It is important to understand that the legal subtleties in the #MeToo story often have nothing to do with generally accepted judicial practice. The author of a book on the "Weinstein phenomenon" lawyer, Harvard professor Alan Dershowitz spoke about the harassment procedure as follows:
"The evidence doesn't matter anymore. It is only the accusation that matters, as well as the identity of the accuser and the accused. The presumption of innocence was replaced by the presumption of guilt. "
There have always been accusations of harassment and coercion from the powers that be. This is clearly not a novelty in recent years. Suffice it to recall Bill Clinton and Roman Polanski. But it is only now that the "popular outrage" has become so global and incredibly coordinated.
It seems that for every self-respecting "celebrity" has become a rule of good form to talk about the sad experience of communication with vile men. As soon as the wave dies down and #MeToo is forgotten, another victim shares revelations. From the latter - Victoria Bonya just recently shared the attempts at rape she experienced in her youth.
Everything went quietly and peacefully. The celebrity hit the covers. The topic of harassment was updated again. And nobody was hurt. Bonya never revealed the identity of the offenders.
Pence's Rule
Some men, under such gender oppression, decided to take drastic steps and changed their behavior. Now, in order to just talk with a representative of the beautiful half of humanity, you need to very carefully assess the operational situation. The American politician Michael Pence was very characteristic in this regard:
"The venerable vice president will never eat alone with a woman who is not his wife, and he will not be present without his wife at events where alcohol is served."
In the modern world, this thesis has become almost a dogma, which should be followed by all sex-mixed work groups.
In South Korea, the Pence Rule has caused considerable problems. Some leaders, fearing prosecution, solved the gender issue very simply - they fired the female part of the team for various reasons, replacing them with men. Now there is no one to apply to the court, and the objects of harassment have disappeared.
In institutions where it was not possible to get rid of female employees, there was an unspoken ban on informal events outside working hours. Or they forbade women to appear on them.
The posthumous accusations of harassment of the mayor of Seoul, Park Wonsun, gave a special coloring to South Korean history.
Now let's talk about the assessment of the "Pence rule" by women themselves. As it turned out, most of them took the rule with hostility. The author was accused of "radically retrograde thinking, implying disrespect for women." And "the perception of a woman not as a person, but only as an object of desire."
Pence only offered a universal way to avoid even the very possibility of a man's moral or physical violence against a woman. Quite a logical solution to a difficult problem.
However, this option was unacceptable for women. The situation became like a trap.
Feminists in alarm
For many decades women have fought for equality with men. In civilized countries, this has become the norm. The weaker sex is successful in business, government, sports and even in military affairs. Now it is very difficult to name a profession in which only men can work.
But the latest #MeToo scandals, in addition to the really damning revelations, have caused a backlash in the male world. The example of South Korea, cited earlier, is far from unique - in the countries of the "golden billion" men panicky reduce their contacts with the opposite sex. Employees refuse to travel jointly with female colleagues.
A new phobia has appeared - the company does not hire beautiful women. Between 2017 and 2018, the proportion of executives who categorically refuse to hire attractive women almost doubled, from 10 percent to 19 percent.
If we speak in the language of evolutionary biology, selection began to work the other way around - now the advantages are now in no outstanding representatives of the fair sex. Male executives believe that with such employees there will be less temptations and the risks of prosecution are much lower. The highly publicized Harvey Weinstein story seems to be telling men around the world:
"Any negligence on your part associated with" toxic masculinity "and your career (personal life) will not save anything."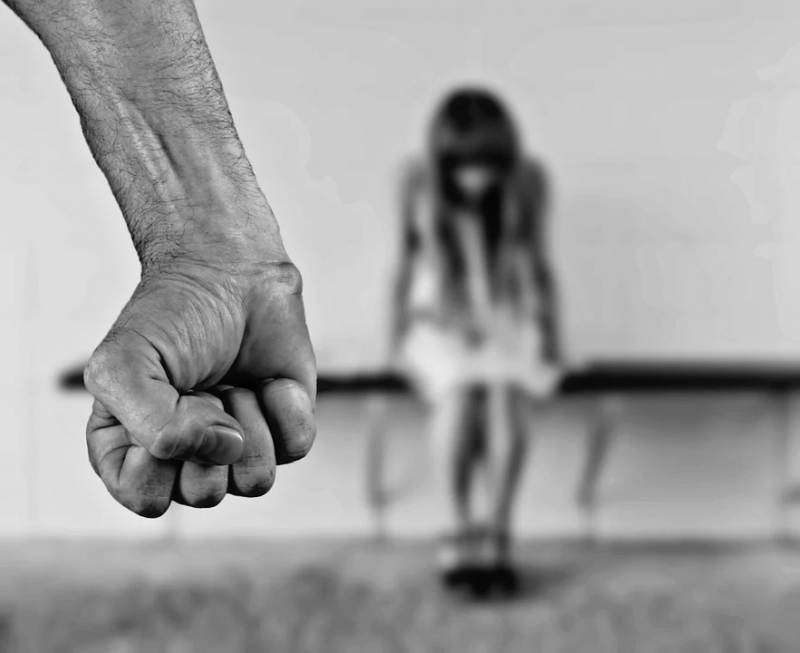 Such gender racism, that is, harassment on the basis of gender, will lead to difficult-to-predict consequences.
First, women will lose what they truly value in the opposite sex - masculinity. Already now men in a number of European capitals can enroll in courses ... discovering a woman in themselves! The motto of such trainings:
"Meditate. Humble yourself. Work it out. Admit your guilt. "
That is, a sense of guilt is brought up in men just for the fact that he is a man. There is no need to explain what such practices can eventually lead to unfortunate people.
Secondly, the #MeToo women's program turns into a negative for the initiators themselves. And all the long-term gains of the fighters for women's independence can collapse in a short time. If a young lady is not hired, her career is limited in every possible way for fear of being accused of harassment, where will the situation eventually slide?
Everything will return to its original positions and the woman's dependence on her husband (partner and so on) will greatly increase.
Pandemic fears
Men (in addition to defensive tactics of behavior) also adopted offensive techniques. Increasingly, you can hear about guys' lawsuits against overly obsessive girls. In Delaware, a 19-year-old loving girl was tried for over-molesting her boyfriend. The Cornwall native has come under investigation for many love letters and messages to her boyfriend, containing (among other things) threats. There are reports of husbands' lawsuits against their too liberated spouses. The situation between men and women is heating up.
Could a pandemic help? Will people dissociate, miss each other and stop paying attention to the imaginary harassment? Everything is not so rosy. It can end in disaster at all.
On the one hand, fueled by the #MeToo stories, couples will find themselves locked up with each other and will no longer endure previously unnoticed weaknesses. The divorce rate correlates significantly with periods of self-isolation.
On the other hand, disunity will disaccustom people to seek partners for life. We already see something similar with modern generations - gadgets and social networks have replaced live communication with the opposite sex.
Dangerous hysteria with male harassment and pandemic panic mutually complement each other in separating men and women.
And the war of the sexes can become a real Third World War.