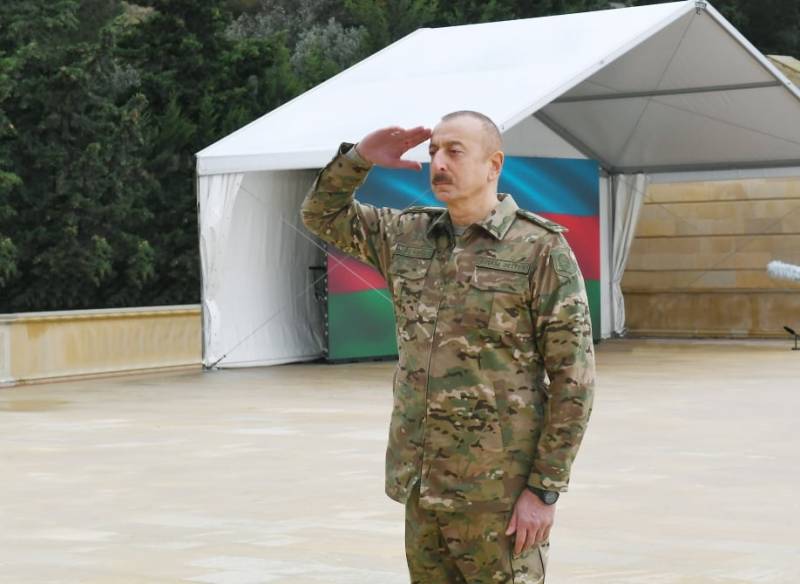 The Azerbaijani Defense Ministry decided to call the war in Karabakh, which lasted 44 days and ended on November 9, Patriotic.
The military department of the Republic of Azerbaijan reports that it considers all those killed among the Azerbaijani military to be martyrs.
It is customary to call martyrs or martyrs in territories with the predominant confession of the Muslim religion either specifically soldiers who died in the war, or all those who are considered to have died for their faith.
The Ministry of Defense of Azerbaijan reports that to date, all 2723 servicemen who died in the period from late September to 9 November during the hostilities in Nagorno-Karabakh have been buried.
At the same time, it is added that this death toll (and it is officially recognized by Baku) "may not be final." The fact is that the lists include a considerable number of missing persons. There are also unidentified persons found among the dead at the sites of the ended battles.
From the message of the Ministry of Defense of Azerbaijan:
We present a complete list of those who died in the Patriotic War.
This list is posted on
Online
departments.
Small part of the list: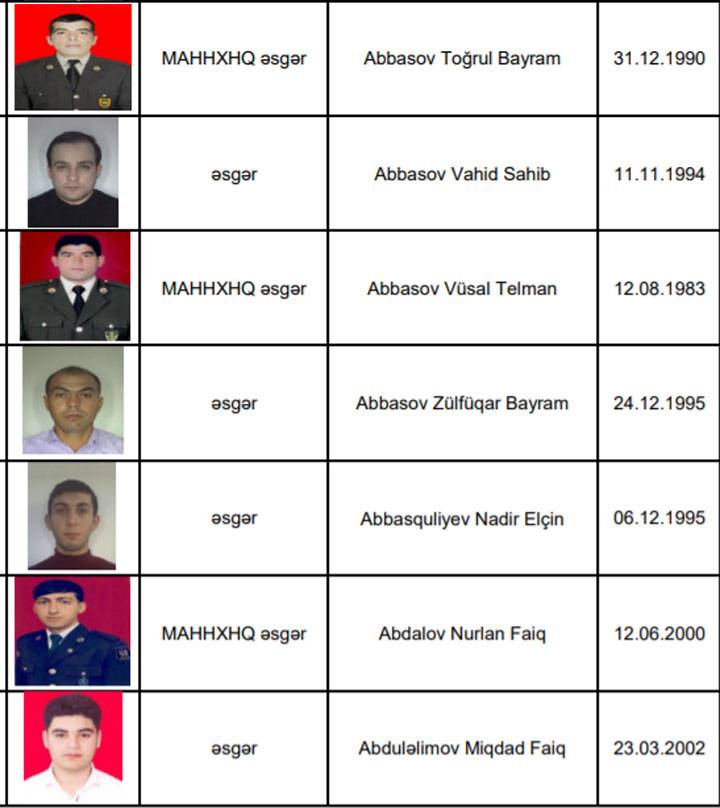 As you can see, there are very young people among the dead Azerbaijani soldiers, including privates born in 2002.