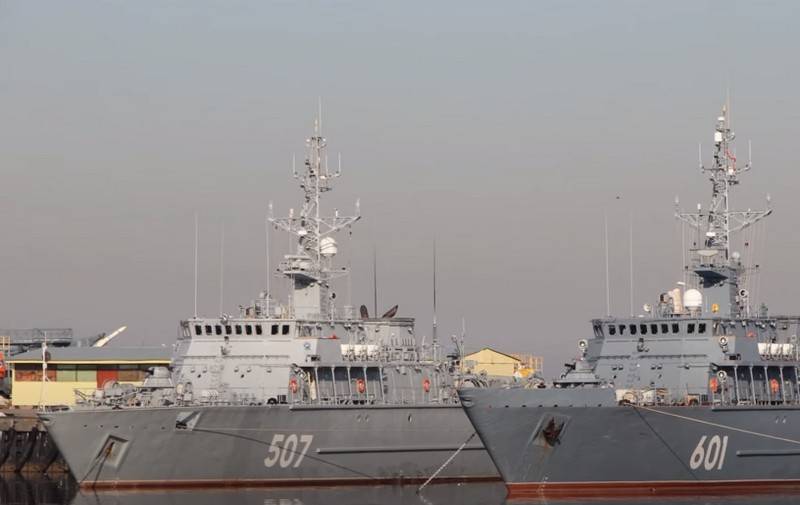 India may start building Russian minesweepers. The United Shipbuilding Corporation is considering the construction of Russian Project 12701 Alexandrite-E mine defense ships in India. This is reported by TASS with reference to the press service of the USC.
In our opinion, such a possibility exists with proper technological preparation. We are ready to use both materials and products of Indian origin in the project
- said the corporation.
The fact that India intends to carry out licensed construction of Russian minesweepers of Project 12701 "Alexandrite-E" was reported back in 2015. In 2017, the Indian Ministry of Defense considered the acquisition of 10 Russian minesweepers with the condition of building some of the ships at Indian shipyards, but the contract was not signed.
Project 12701 Aleksandrit-E mine defense ship is an export version of Project 12700 Aleksandrit minesweepers supplied to the Russian
the fleet
... The ship is designed for mine protection of naval bases, coastal maritime territories, detection and destruction of mines of all types, providing mine protection, conducting mine reconnaissance, setting minefields.
In comparison with the minesweepers intended for the Russian Navy, the export version has a new tank shape and a bulwark that is designed to increase the ship's seaworthiness.
With a displacement of about 890 tons, the Alexandrite develops a speed of up to 16,5 knots. The ship's cruising range is 1500 miles, autonomy is 10 days, the crew is 44 people.