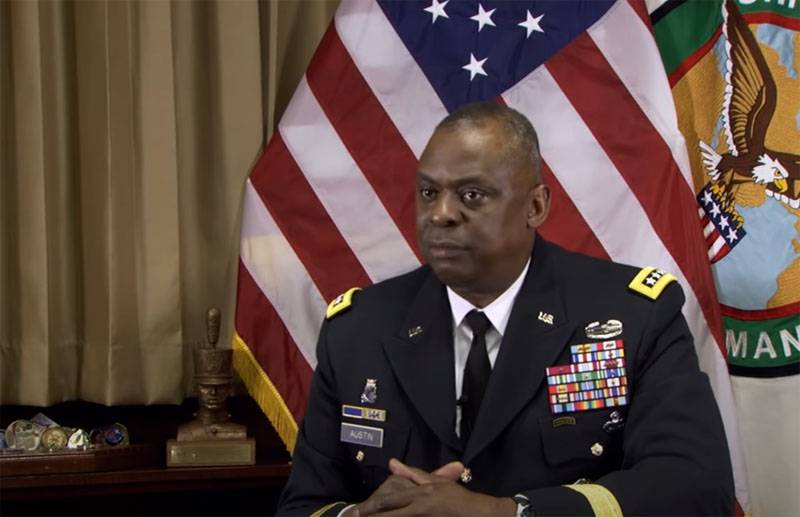 The American press comes out with materials that talk about the choice of the future US Secretary of Defense, which was made by Joseph Biden. At the same time, it is noted that the announced candidacy differs from the initial one, which was announced by Biden's entourage, who considers himself the winner of the elections.
Recall that a couple of weeks ago, the US media published materials in which it was stated that 59-year-old Michelle Flurnoy was considered the most likely candidate for the post of head of the Pentagon in the future Biden administration. This information caused particular outrage in China. The fact is that Michelle Flournoy, who already worked at the Pentagon - during Obama's presidency, made several attacks on Beijing. In particular, Flurnoy said that the US Navy "will destroy the Chinese fleet in the South China Sea in 72 hours."
Already after the statements about Flurna as a candidate for the post of US Secretary of Defense appeared, she said that "we need to talk hard with China."
The Chinese media drew attention to these statements by the candidate for the post of the head of the US military department.
Now, as the US military publications write with reference to several "sources familiar with Joe Biden's plans," the president-elect has decided that he will appoint General Lloyd Austin to the post of head of the Pentagon.
It is noted that he changed his original decision, abandoning the idea of ​​appointing Michel Flournoy as defense minister. Against this backdrop, the US heard statements that "Biden did this, taking into account the reaction of China to the statements of Flurna."
Lloyd Austin (full name - Lloyd James Austin III) may become the first black head of the Pentagon. He is a combat "four-star" general. He is 67 years old. He began his military career with the rank of lieutenant after graduating from a bachelor's degree at West Point Academy. Was engaged in recruiting issues. Participated in American military operations in Iraq and Afghanistan. In 2010, he was appointed commander-in-chief of the American contingent in Iraq. Has many state awards, including such as the Medal for Distinguished Service, the Medal for Distinguished Service and the Silver Star, which is considered to be a kind of analogue of the medal for Courage.