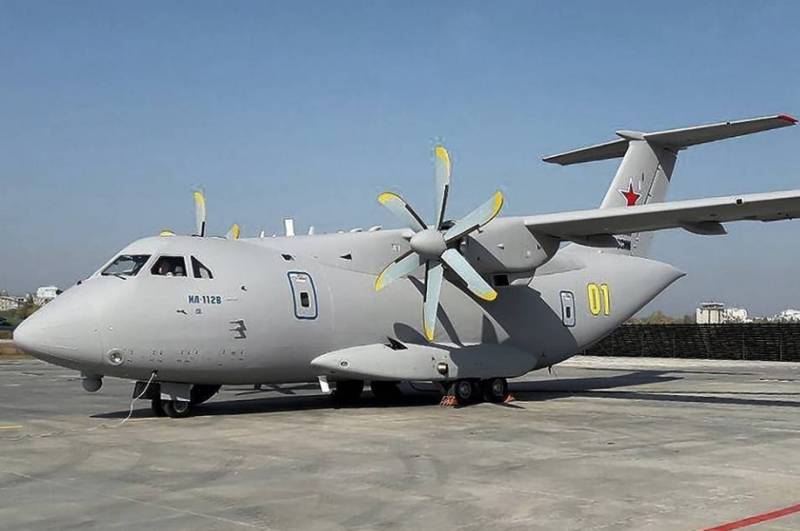 Two years after the first tests, the date of the second flight of the new Il-112V military transport aircraft was once again decided to be postponed. Now it is tentatively scheduled for February next year.
About this news agency
RIA News
said a source working in the aircraft industry.
The most optimistic timeframe for continuing flight tests is February 2021.
- he said in response to a question from a media representative. The very word "optimistic" suggests that they can move further.
In part, the postponement of the test flight, according to the interlocutor, is due to the fact that PJSC "Ilyushin" is currently focusing on the Il-114-300 project.
After the first flight, the Il-112V was improved. In particular, the weight of the aircraft was reduced by about two tons, and improvements were made to the main systems of the aircraft.
The source said that after the first flight, it was planned to lighten the structure of the aircraft, and then repeat the tests by the end of 2019. After that, the date of the second flight of the Il-112V was postponed four times, the last of which was scheduled for February 2021.
In the United Aircraft Corporation, information received by RIA
News
, did not comment.
Il-112V is a light military transport aircraft. It should replace the An-26, which is in service with the RF Air Force, which is about to expire.